5 Trends In Computer Science Research
2019-11-13 09:45:48 1350 seen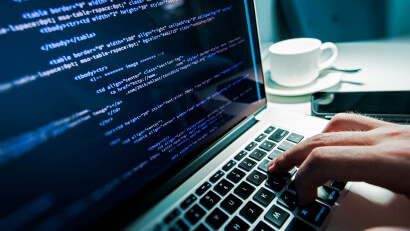 During the recent years technology has been growing so aggressively. So if you're interested in chasing a career in computer science, it's necessary to stay up to date with the latest trends in computer science research.
1. Artificial Intelligence and Robotics
Global robotics industry forecast tells to be worth $80 billion by 2024, a large portion of this growth is down to the strength of investment and interest in AI – one of the most intriguing and controversial fields of computer science research. The technology is still in its early phases, but technological giants like Google, Facebook or IBM are investing huge amounts of resources and money into AI research.
2. Big Data Analytics
There has been a flow in demand for skillful experts in this area and doubled efforts on the part of agencies and brands to increase salaries and gain more data science talents. Big data analytics is everywhere, from healthcare to banking, as long as companies attempt more and more to make better use of the cosmical datasets they have, in order to improve and personalize their services.
3. Computer-assisted education
The use of software and computers to boost education and/or training, computer-assisted education brings many has many users and is very beneficial. For people with learning disabilities, for example, it may enable to learn at their own pace and provide them personalized instruction, freeing the teachers to allocate more time to each person. This field is promising although is still growing.
4. Bioinformatics
One of alluring application of big data is bioinformatics, or the use of software and programming development to build huge number of datasets of biological information for a research purpose, has enormous potential. Bioinformatics offers good job prospects for computer science researchers and it's growing in demand.
5. Cyber security
Cyber security jobs are predicted to grow by 28 percent between 2016 and 2026 – much faster than average for all occupations. We live in a hyper-connected world, in which absolutely everything – from banking to dating to governmental infrastructure – is done online. In our days, data protection is no optional anymore for nations or individuals, making this another growing stage of computer science research.