7 No-Code Platforms For Startups
Jan 17, 2022 8539 seen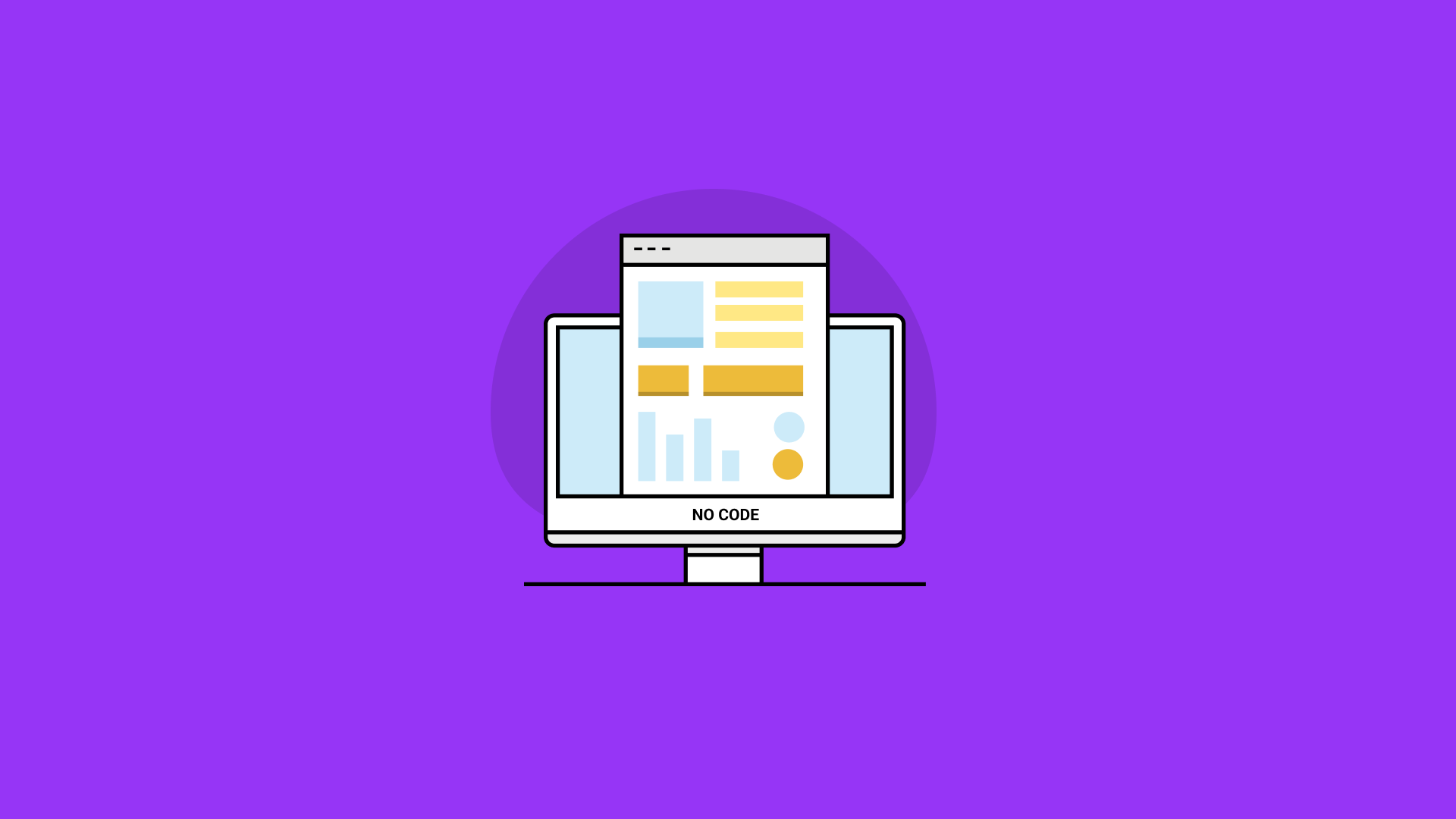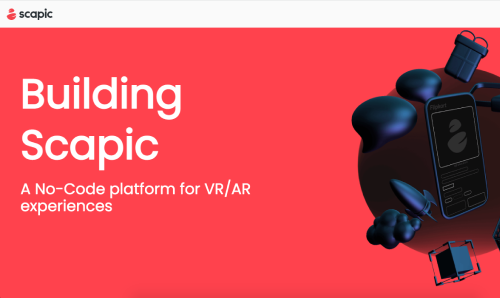 While shopping online is convenient, not being able to see a product in person has drawbacks. When browsing products on an e-commerce site, customers want all of the information they can get. Photos are helpful, but they do not always capture an accurate representation. This is where augmented reality enters the picture.
Scapic integrates the power of augmented reality into your online store without the need for coding. People who browse your products get a 360-degree view of what you have to offer. This provides them with a much more accurate representation of your products.
Having this striking AR feature on your startup website could be what sets you apart from the competition. Scapic makes it simple to incorporate this eye-catching technology into your design.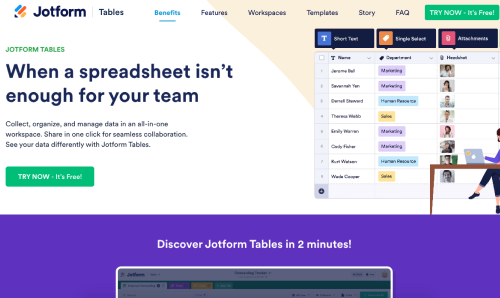 Jotform Tables is more than just a spreadsheet or a database. It's an all-in-one online database designed to increase the productivity of your team. Collect critical data for your organization by using Jotform's powerful online forms and automatically syncing responses to Jotform Tables — all in one secure, collaborative workspace. If you're not sure where to start, Jotform Tables provides over 250 free table templates to get you started. Whether you're collecting data via Jotform's custom online forms, importing existing CSV or Excel files, or manually entering data, Jotform Tables makes it simple to keep track of your data. View and manage your data in spreadsheets, calendars, reports, and simple cards, then share it with others for seamless collaboration.
Manage your information expertly, regardless of your industry. Work on projects with coworkers, keep track of your daily to-do lists, balance your company budget, track lead contact information in a CRM, and much more! You can improve your organization and productivity by storing your data in a secure spreadsheet-database hybrid. You can also add predefined column types, formulas, and filters to quickly search through your data.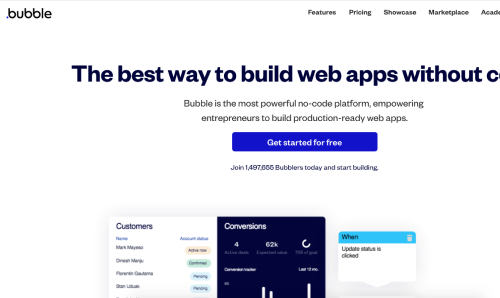 Bubble allows you to create your app without knowing any programming languages. Bubble provides aspiring app developers with a visual set of components that they can assemble and launch fully functional end products with. Bubble is a powerful tool for software development and app development due to its many functional customization options.
Anyone with an idea can use Bubble to build, prototype, and launch it into the world. No-code allows creatives to realize their visions regardless of their skill set.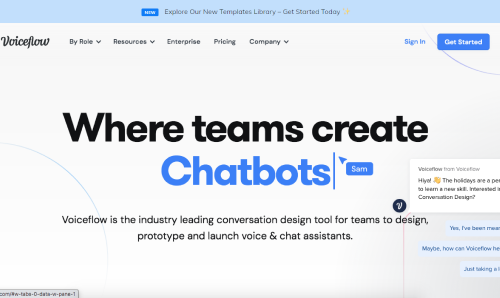 Even a few years ago, it was difficult to imagine how far voice-activated technology would progress. Siri and Alexa were once strangers, but now they're our best friends, providing us with the information we need and answering our strange questions when we're bored. Voice apps should not be limited to those who know how to code. Voiceflow enables anyone to create voice apps for Alexa tools and Google actions without writing a single line of code.
Arranging drag-and-drop blocks to build the logic and structure for rapid application development is the first step in creating a voice app. It's a straightforward visual interface that eliminates all complexities.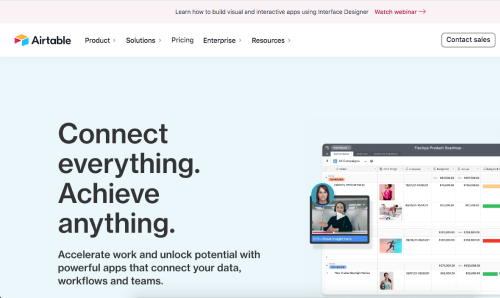 Airtable is a software platform that enables people to create solutions to drive innovation and agility within their teams. Airtable gives creators access to the power of a flexible database. We've raised over $170 million in funding and have over 170,000 organizations using Airtable for mission-critical processes and workflows. Airtable appears to be a spreadsheet at first glance, but we are far more powerful. Our building blocks enable teams to model their work, define relationships between things, and create explicitly tailored views for their work type. Airtable enables teams to modify their software as markets or goals change. Try Airtable today and see why so many businesses are abandoning spreadsheets and rigid project management tools in favor of Airtable.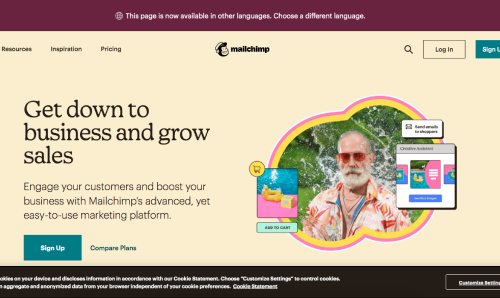 Building a startup entails expanding and comprehending your target market. The Mailchimp platform includes everything you need to collect customer information, analyze who they are, and communicate with them.
Mailchimp's all-in-one marketing platform allows you to conduct surveys, launch social media campaigns, and categorize your customer databases. They also provide several no-code integrations with software such as Square and LiveChat, making it simple and versatile to automate whatever you require. Growing your customer base and communicating with them is critical, particularly in the early stages of a startup. Mailchimp's web app makes this a more efficient and thoughtful process.
Coda wishes to unify your workflow. Instead of a disjointed web of spreadsheets, apps, and databases, Coda consolidates them all into a single central location: a Coda doc.
Coda Packs allow you to connect Docs. You can safely connect to other platforms such as Slack, Google Calendar, and Jira. It will make managing the complexities of your startup and communicating with all of your team members simple, as well as providing a building block system for creating your Coda doc.