Online Image to HTML converters
May 06, 2021 6788 seen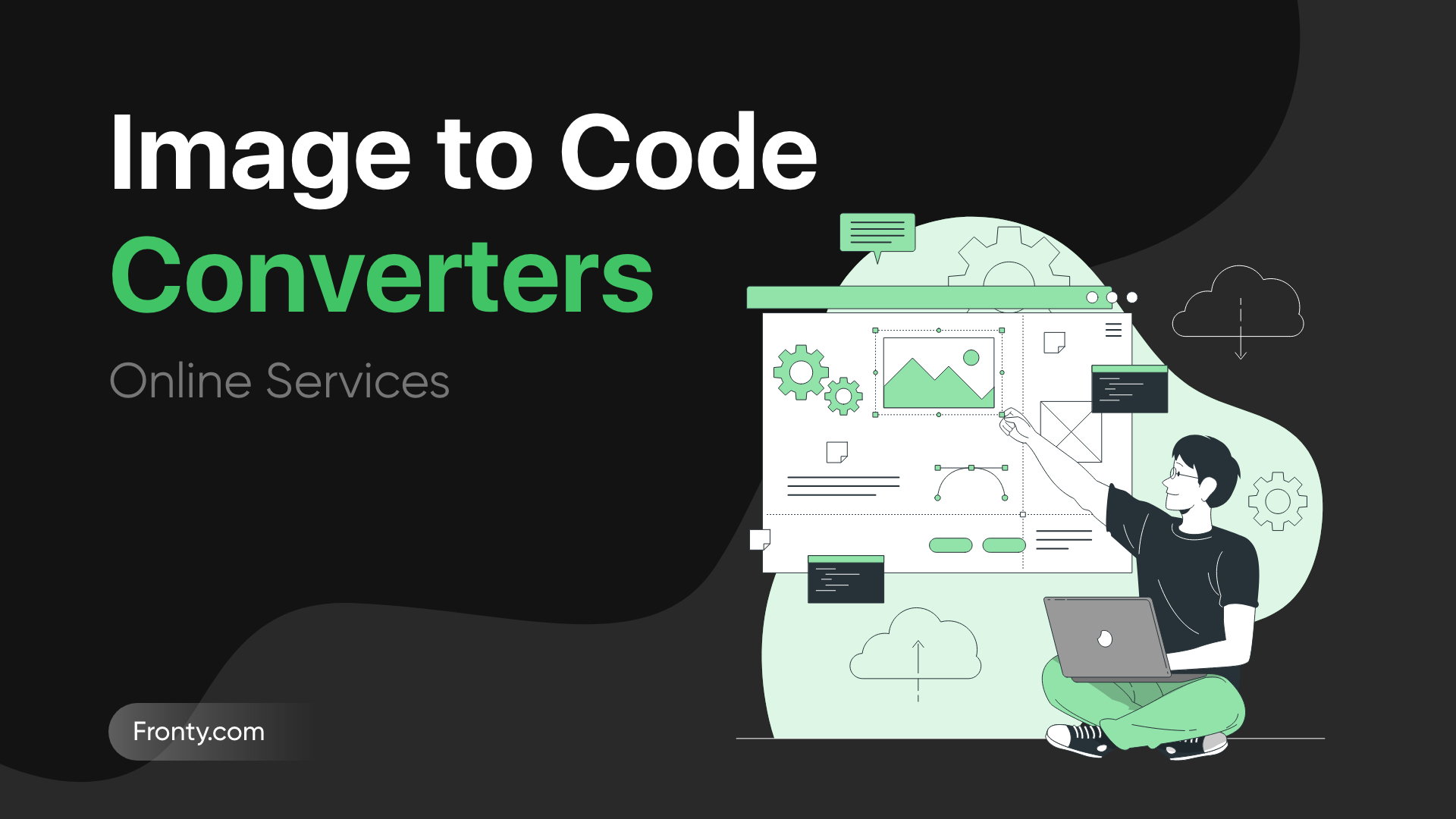 Creating a website, landing pages, or images now can be cheaper and easier than it was with the help of a large variety of user-friendly web builders. Some design-to-code tools will help to charge the process of transforming designs to development easily without any heavy workflow. Converting a design to code occurs when a design reaches a phase where the developers are to implement the design. However, do you know how to convert images to HTML/CSS if you have no idea how to deal with codes?
The templates and HTML CSS codes are the most essential components of any building process. When choosing a design to code converter, you must first consider what kind of functionality you require.
In this article, you can find some great sketch plugins for UX/UI designers and HTML CSS code converters to streamline their design workflow.
Hand coding or design to code converters
Hand coding using your design gives the greatest amount of flexibility and understanding of the inner processing of your site. It is important to know your website inside and out. That makes repairs easy, as you usually have a much better grasp on what is going on than you would have otherwise. However, It requires a depth understanding of code. If you are not a programmer, hand-coding yourself is just not practical.
Let's have a look at three cases of converting images to HTML and CSS codes with ease.
Convert a Website Template in PNG to HTML Code—You may have designed your website layout and save it in PNG format, but now you will need to convert them into HTML web pages. In this case, you need to know something about HTML and CSS, even more.

Convert a Code Image File to HTML Text— You can get an image file that stores HTML text, and now you need to extract the HTML text from PNG using OCR technology, then copy and paste those texts to your HTML file.

Display Image in HTML File—If you have an HTML file and need to display the image on the webpage, then you need to upload the PNG image to your website server first, after that add HTML code to display the image accordingly.
Anima
Anima is perhaps one of the best solutions for exporting your design to HTML CSS. This plugin may help you to apply links or add breakpoints between different artboard sizes so your web page will adapt as the browser resizes.
By selecting different artboard sizes of the same design, you can apply breakpoints for browsers to automatically adapt between. This may help to give your visitors an optimal viewing experience on a desktop, tablet, or mobile phone.
Embed Code to Design
You can simply embed code to your design with the Embed Code feature. All in, you just copy embed code from services that offer this feature and paste the snippet with the Anima plugin.
Form creation
If your design has a contact or login form, you can easily add functionality to your forms right with the plugin by applying the text field settings and setting the submit button. When your site is exported, this form will be active and ready to collect submissions without having to use a 3rd party form service.
Web Export
Web Export is the plugin for those who are looking for a solution that gives more manual control in the code and CSS settings. Moreover, you can apply styles and classes, integrate with existing libraries, and align layers to respond as you resize your browser. If you are already familiar with HTML and CSS, this is a great solution, but still, want the plugin to do most of the work for you to save you precious time.
Custom settings to each artboard
When you start to export your designs using Web Export, the plugin will give you many options for applying styles and classes to your design, as well as settings for how you want the page to scale and the elements with the page.
Web Export is a slightly more advanced plugin, and as you can see, there are more controls and settings out there than we could know what to do; but if you are not intimidated by all these settings and know what to do with HTML and CSS you will really appreciate these advanced settings.
Fireblade
Besides HTML and CSS, Fireblade can also output REACT, LIT-ELEMENT, and REACT-NATIVE files to provide more support depending on the platform you are developing for. This is the main area where Fireblade differs from previous alternatives. While Fireblade doesn't have the built-in widget integrations that Anima does, or the advanced custom Web Export settings; Fireblade features additional output formats and a simple plugin user interface for defining responsive parameters. You may easily set alignment constraints on artboards and individual elements to control how your design reacts to browser resizing.