Existing website builders. How to generate HTML from image
Aug 25, 2020 3699 seen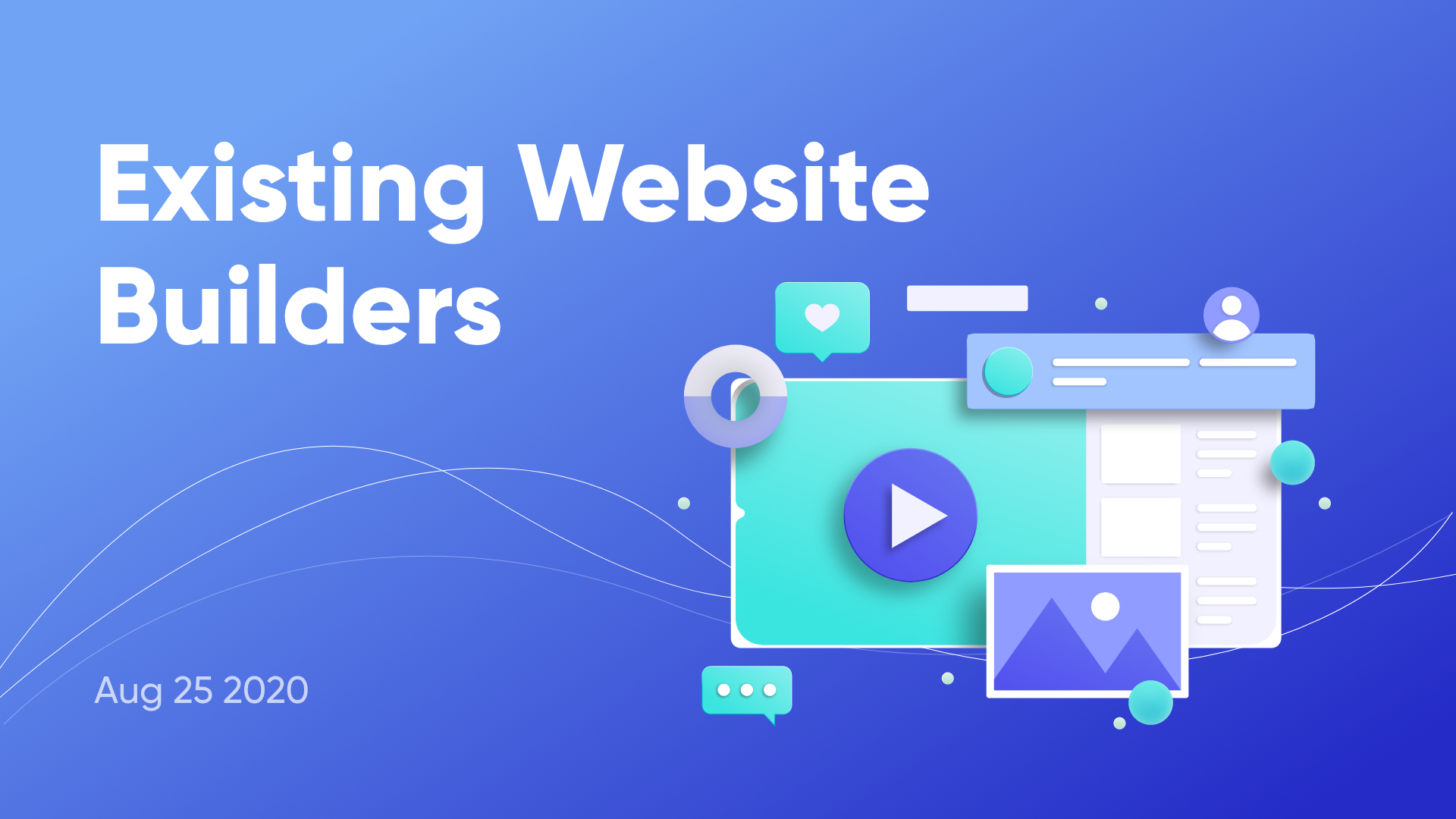 Today, in this article we will talk about some great existing website builders and will guide how to generate HTML from the image.
Some people have already tried different and several website builders, and here you will find the best ones, according to their reviews. Here we go.
Carrd
Carrd is for simple, one-page websites— that's it. All its themes are designed for one-page websites:
Because Carrd is only for one-page websites, they can do things differently.
For example, Carrd is way, cheaper than competitors. Below is Carrd's cheapest plan compared to the cost of the other 7 recommended website builders' cheapest plans.
Carrd also has the best editor and themes for one-page websites. You can technically make one-page websites with other website builders but their interface can feel hacked together. Carrd is exclusively for one-page websites so the interface is designed for that.
You'll only want to use Carrd if it makes sense for your website to be one page. If you're not sure if one page works for you, I'd suggest just trying Carrd for 15 minutes— you might surprise yourself with how much you can fit into one page!
FORMAT
Great For Portfolio Websites — Format is an easy-to-use website builder focussed on a specific type of website: portfolios.
It's loved by its users. Last year I surveyed 1,630 photographers who were using a dedicated portfolio builder for their website to see which had the highest customer satisfaction— and Format scored a whopping 97%.
The format is especially great for photographers— they include proofing features, watermarking, and integrations with Adobe Lightroom and Capture One.
Strikingly
Strikingly is a website builder with a particular focus: one-page websites. If you're not familiar with one-page websites, they are long websites where clicking the navigation scrolls you up and down the page.
For a long time, I recommended Strikingly for one-page websites— but no longer. I now recommend Carrd for one-page websites— Carrd has better templates, is more up to date, and much, much cheaper.
Strikingly is still an okay choice for one-page websites. Its sections-based editor is intuitive and still an easier way to create a one-page website than Wix or Weebly. Plus there are 50+ website templates— all meant for one-page websites.
Jimdo
Jimdo is easy to use but too simple.
Websites are made up of Blocks— which are pre-designed collections of elements. Adding and editing blocks is easy— the problem is you're really limited in customizing these blocks. For example, you can hide elements within a block but you can't add new elements to the block. This is really cookie cutter! You're stuck with whatever Jimdo has preset for you. Theme customization has the same problem: it's too simple. You can only choose one color and it's then applied scattershot throughout your website— you don't get to choose where exactly it is applied! Jimdo has taken a similar approach to many other website builders— to be easy to use, they've designed a simple, cookie-cutter website builder. For most users, this will be frustrating.
Duda
The thing to know with Duda is that it's primarily sold through web design agencies and hosting companies that resell it. You'll find some of these companies on this list. Curiously even though they all sell the same software, they all price it differently!
The Duda editor throws the kitchen sink at you. It can feel disorganized and overwhelming— there are many tiny, hidden menus and it can be hard to keep track of where-you-go-to-do-that-specific-task.
The upside to Duda is that it's customizable. There's plenty of widgets and style options— though customizing styles isn't as intuitive as a website builder like Squarespace.
Two interesting features: They've recently launched an app store (though it only has 5 apps right now) and there are personalization features— for example, you can display a map if the person is from a specific city or show a happy hour sale if it's a certain time of day.