Photoshop CC New Features In 2022: Designers Guide
Apr 11, 2022 6296 seen



What Is Photoshop?
Photoshop is a large graphic design software program developed by Adobe. It allows a novice photographer to enhance recent photos and experienced graphic designers to create advertisements, logos, and marketing materials. Photoshop benefits users of all skill levels by providing a vast collection of filters, tools, and palettes. Photoshop 2022, version 23.0.0, was just released by Adobe. As is customary, it leans more toward evolution than revolution, but after more than two decades of evolution, any significant changes are bound to be beneficial.
Creating and Opening Work Files
Once you've mastered the interface, it's time to learn how to create new projects and open existing ones. The video below shows a great demonstration of how to complete both of these tasks.
To make a new document, follow these steps:
Find the system bar.
Choose "File" > "New..."
Give your document a name.
Choose a Preset or enter custom dimensions and color schemes.
If the units are incorrect, enter your desired dimensions followed by the appropriate unit abbreviation (e.g. 15 cm), and the dialog window will convert them for you.
To open a document, do the following:
Find the system bar.
Choose "File" > "Open" (Command + O on a Mac, Ctrl + O on a PC).
Locate the file you're attempting to open.
Choose "Open."
Tip: If you want to open files faster on a Mac, you can always drag the file you want to open on top of the corresponding dock icon.
Photoshop New Features in 2022
Harmonization filter (Matching photos automatically)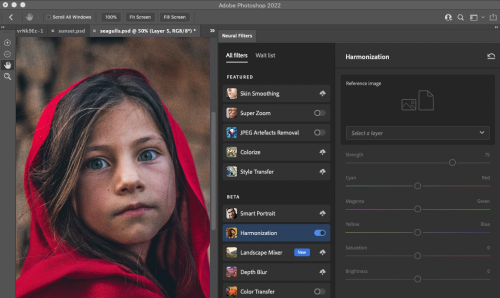 When doing a two-photo compositing project, one of the time-consuming editing workflows is matching the colors and luminosity of two photos.
Using Adobe Sensei's machine learning magic, the new harmonization filter can match the color and tone of an element on one layer to another. By intelligently adjusting the hue and luminosity for the desired look, the Harmonization Neural Filter saves time when creating flawless, realistic composites.
Color transfer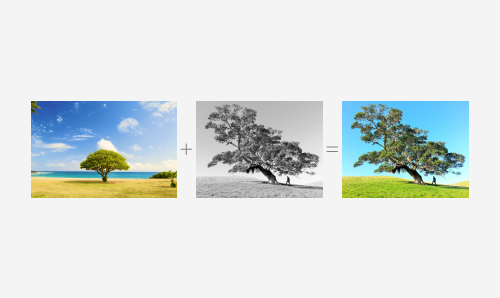 Sometimes you come across an image with great color or tone and want to replicate it in your photo. By transferring the color from the reference to the original, the color filter can quickly make the color of one image look like the color of another.
Color Transfer takes an image's color palette and makes it simple to apply it to another image. This is a significant time saver for a common workflow.
You may have used color or gradient overlays, or even gradient Maps, which are excellent tools for color grading images. The color transfer filter takes this to a whole new level.
Landscape Mixer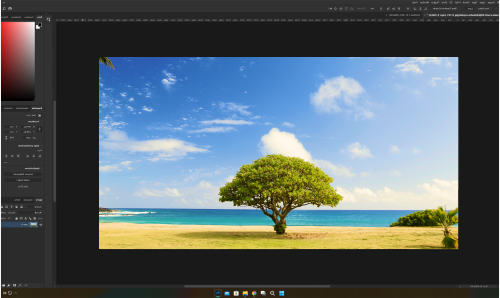 Landscape Mixer (beta) gives you the ability to create entirely new scenes and concepts. It can instantly change attributes such as the time of day or the season. The filter alters the season of a scene by transforming a sunny summer day into a winter scene or changing the leaves on trees from summery green to autumn colors. This Neural Filter makes it nearly automatic and only takes a few seconds. You can use the filter's photo presets or your own photos.
Sharing & commenting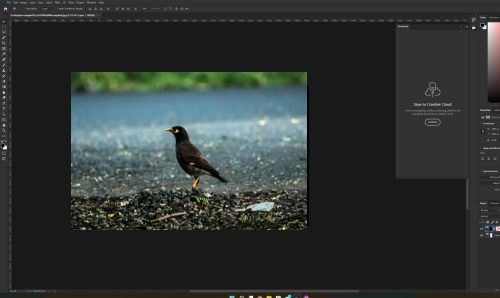 You can now quickly share your designs with your coworkers for viewing and feedback right within Photoshop without leaving the app. You can now do the following with the new share for comments feature:
Share your Photoshop cloud documents with others.

Leave comments and observations for later review.

As educators, create learning journeys while teaching how to use Photoshop.

Share your thoughts and feedback with others.