Top AI-Powered Design Tools in 2022
Dec 07, 2021 9538 seen



Design to Code AI-Powered Converters
The conversion of design to code, also known as handoff, occurs when a design has progressed to the point where developers will implement the design. There are tools with the help of which you can convert the design to HTML code and how to use them for your next project.
One of the most important aspects of a successful marketing campaign is good design. You can use graphics, diagrams, and illustrations to express your message and convert your audience if you have a talented designer. An experienced and talented designer, on the other hand, is difficult to find. Because there are so many AI design tools available, it started to feel like a crowded market. As a result, I decided to conduct some research to identify the best AI design tools.
AI design is the use of artificial intelligence to create new designs for businesses or individuals. Nowadays, AI develops very fast, and companies start to use it in different fields. Ai-powered design tools cover the design market, and designers' work becomes easier. Now, you can create a projects' design, and convert the design to code with the help of the design to HTML converter powered by AI.
Consider three major factors when designing AI. The first step is for AI to learn about the business and how it operates. The second step is for AI to design the business, and the third step is for AI to run the business. The role of AI in business operations is becoming increasingly important as we look further into the future. AI can help businesses operate more efficiently and effectively.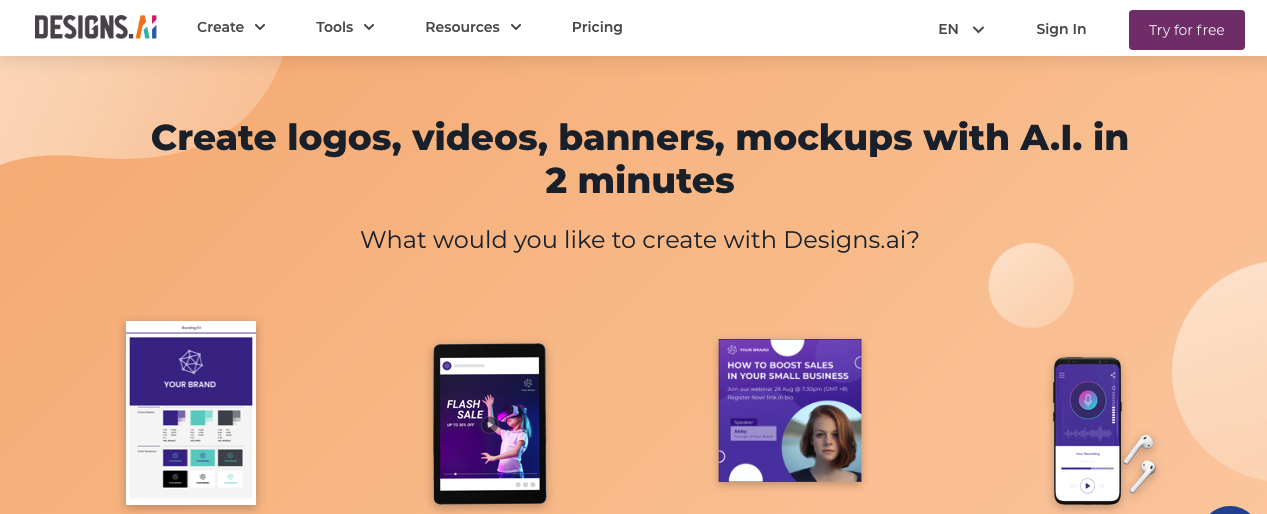 Designs.ai is a free, collaborative graphic design tool that uses artificial intelligence to turn your design to stunning graphics. The platform is completely free to use and allows you to work on projects with other users. Simply submit your design concept and then click 'Design It.' Following that, the AI engine will analyze your concept and generate hundreds of graphic design options.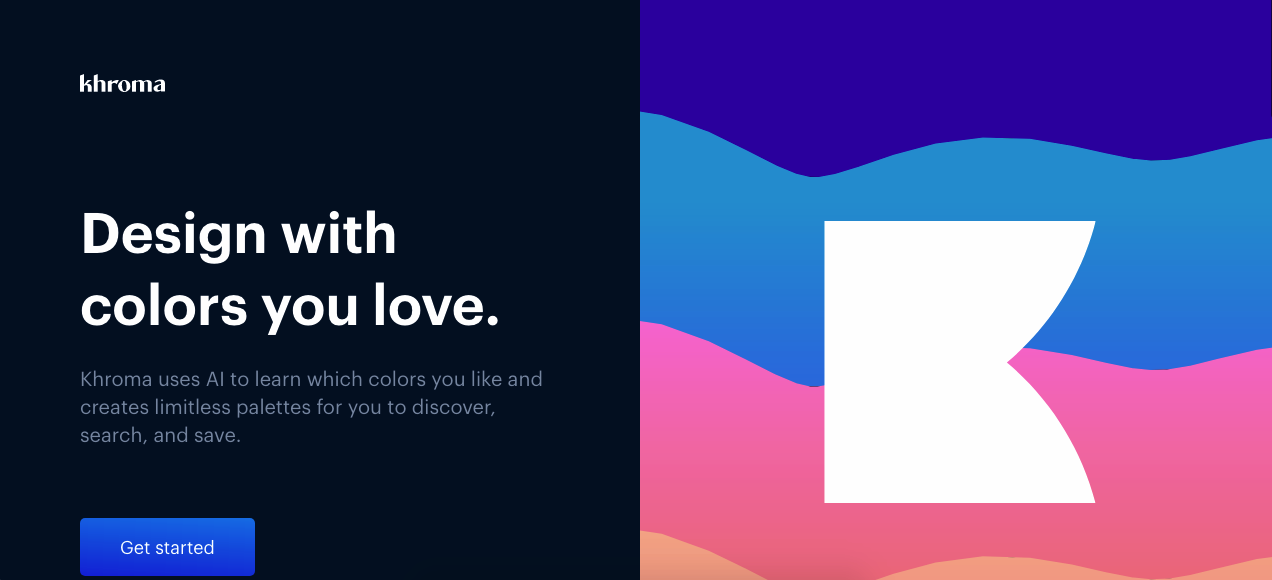 Khroma is a free web app that uses AI to help you design colors. The app is simple to use. Simply click the "Create a palette" button, and a palette will be generated based on the colors you choose. Colors can also be selected from photos that you take or upload. The app will then create a brand new palette for you. It's fantastic, and you can use it to make palettes for just about anything. That includes the colors of your wedding, your new car, and your new home. You can also use the app's colorblind mode to see how your color scheme will appear to a colorblind person.
Sketch2code is an innovative design to HTML code converter, that converts any hand-drawn design to code. If you've ever tried to code a website or app from scratch, you know how difficult it can be. Designers must spend hours perfecting pixel art before converting it to code. This is where sketch2code comes into play. Sketch2code is a ground-breaking design-to-code AI that converts any hand-drawn design into code. Sketch2code will generate code based on your design, whether it is a logo, website, or app. Simply draw the design on paper, photograph it, and recognize it with the app, and you're done.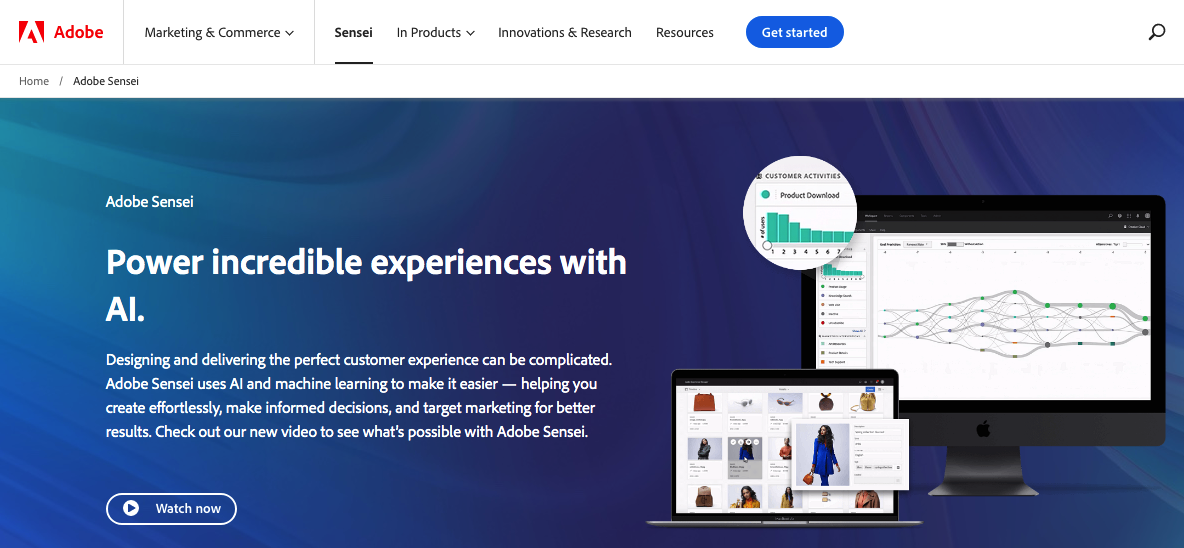 Adobe Sensei is a cloud-based artificial intelligence platform designed to help you provide a more intuitive and engaging customer experience. With Sensei, you can easily create a more personalized and productive customer experience. Furthermore, thanks to an in-built library of over 186 pre-trained machine-learning models, Sensei can help you automatically predict what customers want, recommend products relevant to their needs, predict what will happen next, and automate repetitive tasks.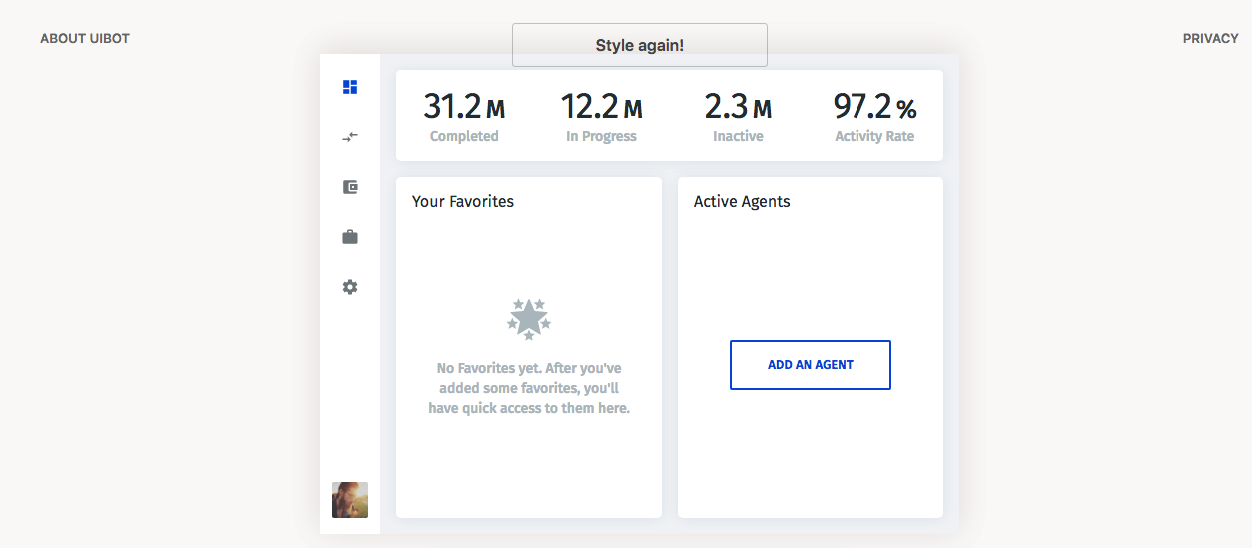 UIbot is a new service that aims to automate the visual design process by letting you upload your sketch or other visual design and have it converted into a fully-coded HTML mockup. And it's all done by a bot. UIbot is a work in progress, but I believe it has the potential to be a very useful tool for visual designers. It's also ideal for those who want to do less work while still producing something clean and professional.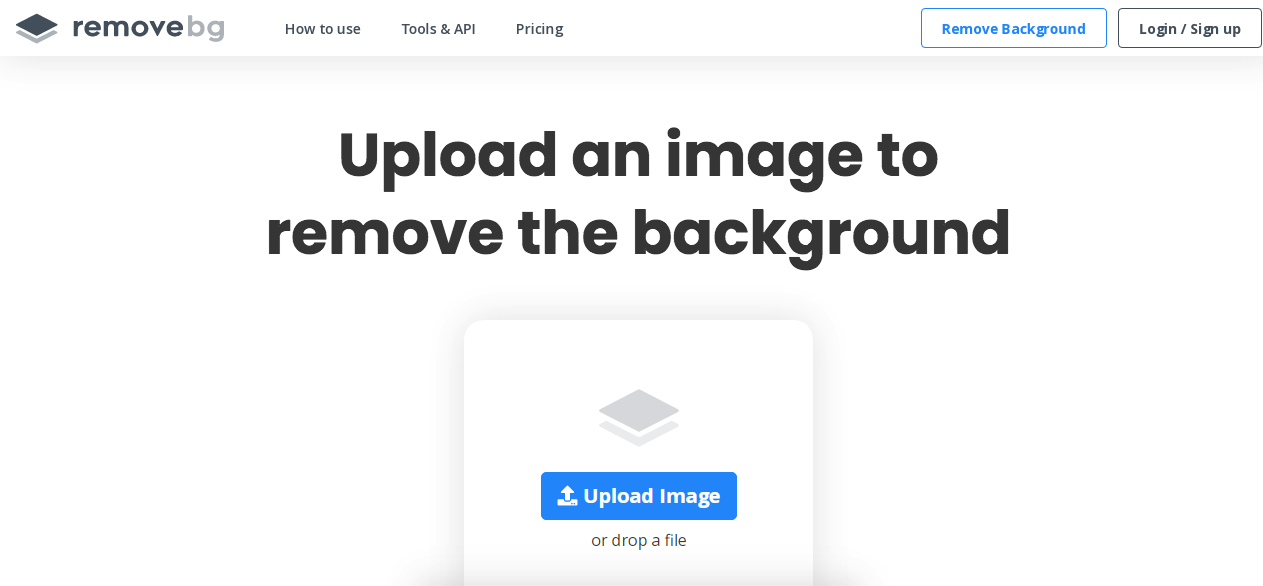 The tool is intended for use with popular design programs, e-commerce sites, and computing environments. Workflow designers typically use this tool to improve the efficiency of digital technologies. The tool aids in the removal of the background from any image. There are approximately 20 million more enjoyable things to do than manually removing the background.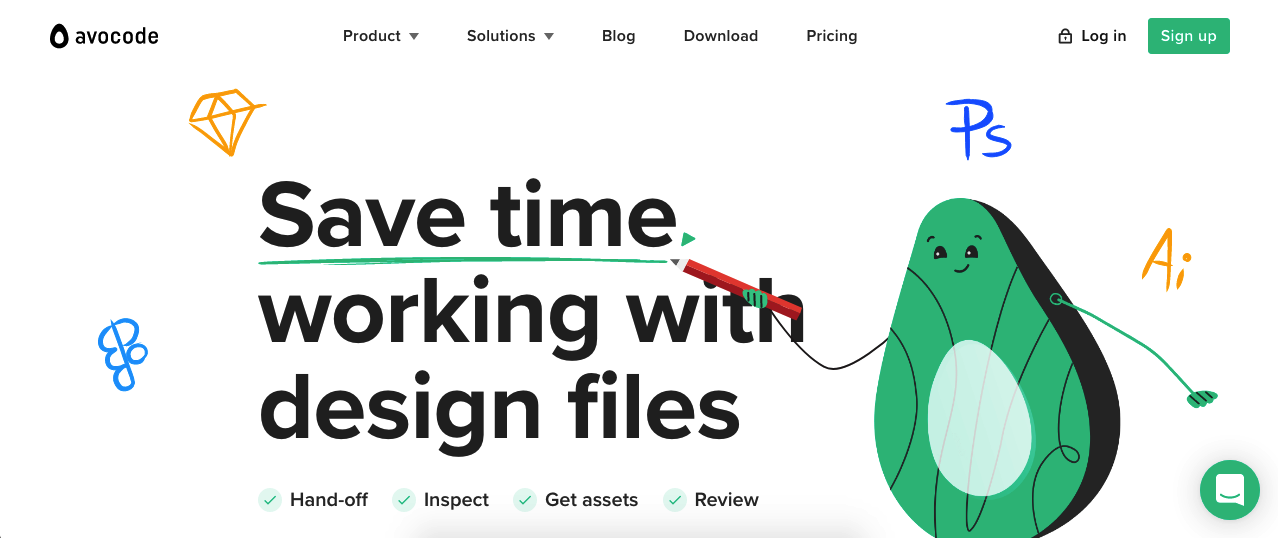 Avocode allows you to share design files, make changes that are automatically updated, and generate code styles for your design projects. This is yet another design to code converter that enables you to create web, iOS, and Android apps exactly as you want them, without leaving out any minor details. It also allows you to generate production-ready code in a variety of languages, including CSS, SCSS, CSS in JS, Android, and React Native.
Conclusion
In this article, we discussed AI design tools that will assist you in creating some truly amazing designs. The best part about all of these tools is that they are all free to use, so you can start creating some awesome designs right away.