Top AI-Powered Photo Editing Tools In 2022
Nov 11, 2021 10199 seen



Artificial Intelligence
Artificial intelligence is becoming increasingly popular in the photography industry. Although artificial intelligence is becoming an important tool for solving critical business problems, it is also becoming increasingly relevant and necessary for the creation of art, particularly photography, image converting, editing, and so on.
There are currently several AI-based image editing apps available that can not only edit images to meet specific requirements, such as removing backgrounds or enhancing colors but also do so quickly. As a result, post-processing time is reduced to a bare minimum. This artificial intelligence-based image editing software uses an algorithm based on machine learning and neural networks to completely change the look of images, rather than simply overlaying them as regular filters do.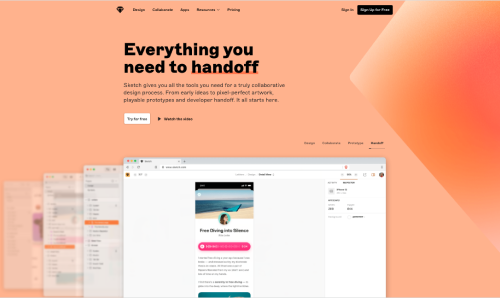 Sketch quickly became the go-to UI design app among professionals worldwide after its release in 2010. Although many competitors have chipped away at its market share since then, its position as the industry standard has remained relatively stable to this day.
Sketch allows you to create high-quality interfaces and prototypes that can be instantly tested on mobile devices. Sketch is a fantastic feature that allows you to design UI assets and elements for reuse. This aids in the creation of design systems and the consistency of your interfaces. You can then easily export your design as a clickable prototype.
It should be noted that Sketch is only available for Mac, and there is no free version. Many people, however, prefer the fact that it can be purchased for a one-time fee, whereas the full version of its main competitor Adobe XD requires a monthly subscription.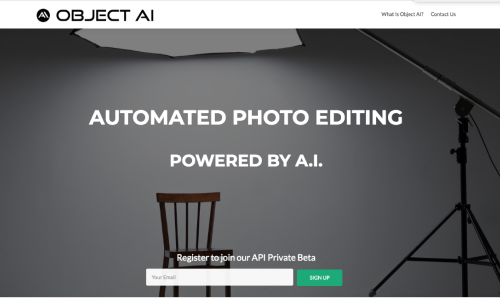 Object AI is an AI-powered eCommerce product image editing software that can be used to improve product images for an eCommerce site. It not only removes backgrounds, tweaks colors, and tunes images, but it also allows users to upload them to their online catalog. It uses artificial intelligence to automate pixel tracing tasks and quickly edits images to meet specifications. Furthermore, for a better editing process, it employs computer vision, machine learning, and deep learning to detect objects and identify the boundaries of the item.
Features:
Artificial intelligence powers cloud-based image processing.

The AI detects the subject of the image and removes the background.

The pixel-tracing chores are automated, making the editing process simple.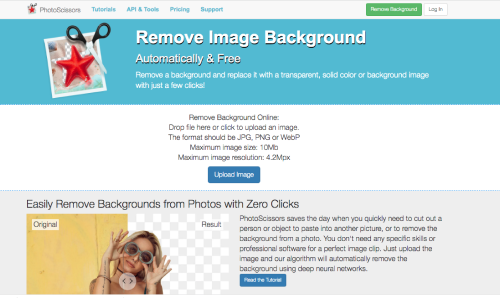 PhotoScissors is a simple AI-based online tool that allows you to quickly create a transparent background in an image. The software detects the subject/object of the image, extracts it, and changes the background based on the requirements using advanced algorithms and deep neural networks. If necessary, the background can be changed to solid colors, a transparent layer, or any desired image.
Features:
It is user-friendly and does not require any professional training to use.

Deep neural networks and AI can be used to extract the subject from the background.

It does not have an image size limitation, so it can be used for professional purposes.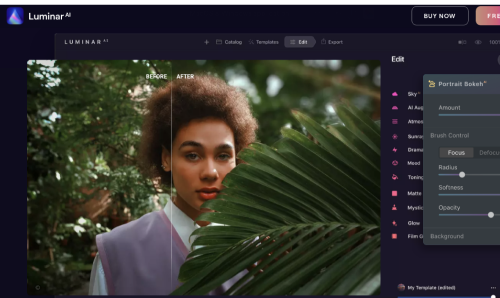 This fantastic AI-powered editor known as Luminar AI is described as powerful, fast, and feature-rich.
It has tools within the editor that cater to specific image elements, such as atmosphere, sky, face, skin, and body, among others. When you activate it, the effects will be applied to those parts immediately.
It only takes a few seconds for their artificial intelligence to analyze your image and produce an edited version that is far more appealing than the original.
It also has templates that you can use to turn your mixed-quality images from various devices into a universal style, making it appear as if they were all taken during the same image session.
You can try it out for free to get a first-hand feel for it. It's available in Windows and macOS applications, as well as Photoshop, Lightroom, and Apple Photos plugins.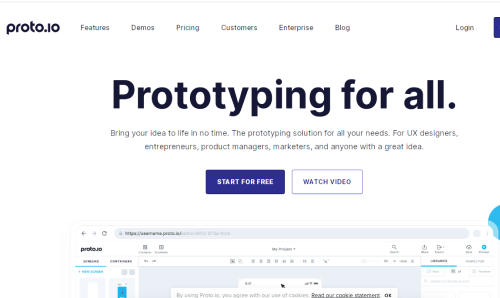 Proto.io allows you to create lifelike prototypes in the browser, from rough ideas to fully-fledged designs. It offers a wide range of options for your projects, including detailed animations and custom vector animations. You can begin by developing initial concepts in a hand-drawn style, then progress to wireframes, and finally to a high-fidelity prototype.
Proto.io was originally designed to allow users to prototype apps for mobile devices, but it has since expanded to allow users to prototype apps for anything with a screen interface, such as Smart TVs, digital camera interfaces, cars, airplanes, and gaming consoles.
If you want to design with other tools, Photoshop plugins can help, but Proto.io handles the entire design process well. Other features, such as user testing, will also aid in the validation of your designs. There is no free plan, but there is a 15-day free trial available without providing credit card information.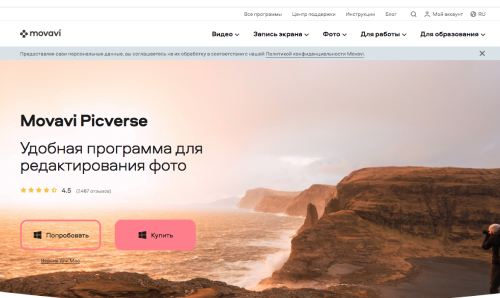 You can expect nothing but flawless results with Movavi Picverse, a tool With Movavi Picverse, a tool designed for photographers of all levels, you can expect nothing but flawless results.
It has an easy-to-use interface and a plethora of tools for editing images, removing backgrounds, adding new backgrounds, and adding color to black-and-white images. Other features of this software include:
Exact removal of unwanted objects

Customizable sharpness adjustment

Realistic image retouching

Noise cancellation

Correction of color and light
In this program, you can also add text, change fonts, and open RAW files, which are automatically converted to JPEG. Movavi Picverse is available in a variety of languages including German, Spanish, Turkish, and Japanese.
Quik.ai, as the name implies, performs automated image editing fairly quickly, and this is also true for bulk images.
It only takes a few seconds to transform your ordinary images into professional-looking ones. After you've loaded your image collection, you'll be able to select processing options like background removal, shadow generation, watermarking, and resizing.
Once you've done that, the options will be applied to all of the images, and the results will be generated quickly. And keep in mind that there is no manual labor involved. From start to finish, everything is automated.
You can use Quik.ai for free for the first 14 days as a trial to see all of the amazing features for yourself.