Top Useful AI-Powered Tools for UI/UX and Graphic Designers
Mar 05, 2023 8383 seen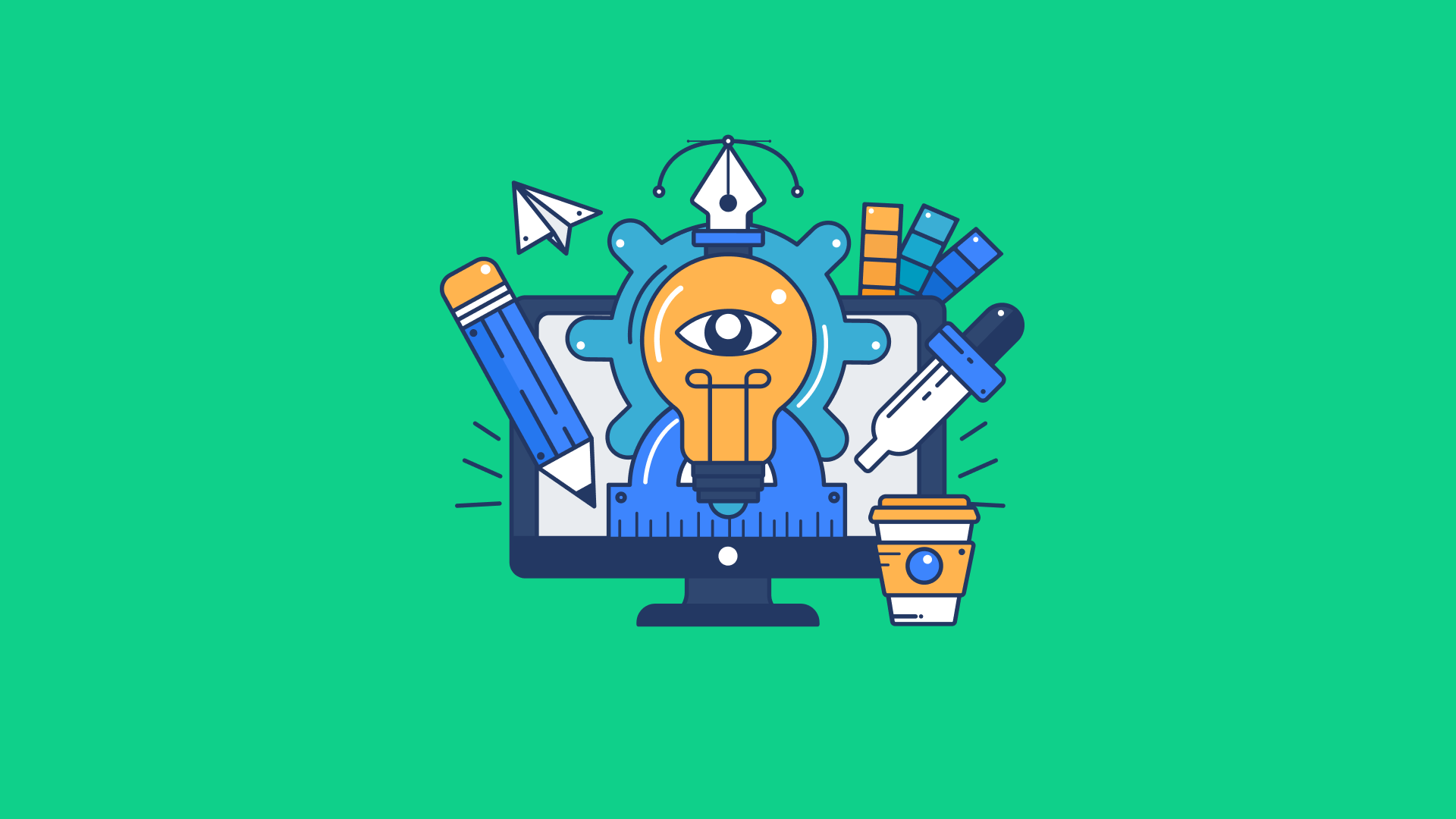 AI-Powered Design Tool
Today we aim to talk about Artificial Intelligence powered design tools available nowadays. First, we will try to understand what are AI-powered design tools, how to use them, and what are the best.
An AI-powered design tool is a software application that uses artificial intelligence algorithms to assist designers in creating designs. These tools can automate repetitive and time-consuming design tasks, such as selecting colors, fonts, and images and generating design suggestions. AI-powered design tools can also analyze data and user behavior to make design recommendations, such as optimizing website layouts or creating personalized marketing campaigns. Overall, AI-powered design tools can help designers work more efficiently and effectively by leveraging the power of machine learning and other AI technologies.
An AI-powered design tool can perform various functions to assist designers in the design process. Here are some examples:
Automation of repetitive tasks: AI-powered design tools can automate tasks such as resizing images, selecting colors and fonts, and other design elements. This helps designers save time and focus on more creative aspects of their work.

Generating design suggestions: AI-powered design tools can analyze large amounts of data to generate design suggestions based on user preferences and behavior. This can help designers create designs that are tailored to their audience.

Customizing design elements: AI-powered design tools can customize design elements such as layouts, images, and fonts to match the specific needs of a project. This can help designers create unique designs that stand out from the crowd.

Optimization: AI-powered design tools can analyze data to optimize designs for different platforms and devices, ensuring they look great and function well across screens.

Personalization: AI-powered design tools can use data to create personalized designs and marketing campaigns. This can help businesses engage with their customers more personally and improve the overall customer experience.
Overall, AI-powered design tools can help designers work more efficiently and create designs that are tailored to the specific needs of a project or audience.
Canva is a cloud-based graphic design platform that allows users to create a wide range of visual content, from social media graphics to business cards and presentations. The platform provides users with a simple and intuitive interface that requires no prior design experience, allowing anyone to create professional-looking designs quickly and easily. Canva offers a wide range of templates, graphics, and fonts that can be customized to suit the user's needs. Additionally, Canva offers collaboration features that allow multiple users to work on the same project simultaneously. Overall, Canva is a popular design tool for individuals and businesses, offering a simple and affordable way to create high-quality visual content.
Adobe Sensei is an artificial intelligence and machine learning platform that powers many of Adobe's design tools, including Photoshop, Illustrator, and InDesign. It is designed to help creatives work more efficiently by automating tedious tasks and providing intelligent features that simplify the design process. Adobe Sensei uses machine learning algorithms to analyze data and automate tasks such as image selection, background removal, and content-aware filling. It also provides intelligent features such as auto color correction and font recognition, saving designers time and effort. Overall, Adobe Sensei is a powerful tool that helps designers work smarter, not harder, by leveraging the power of artificial intelligence.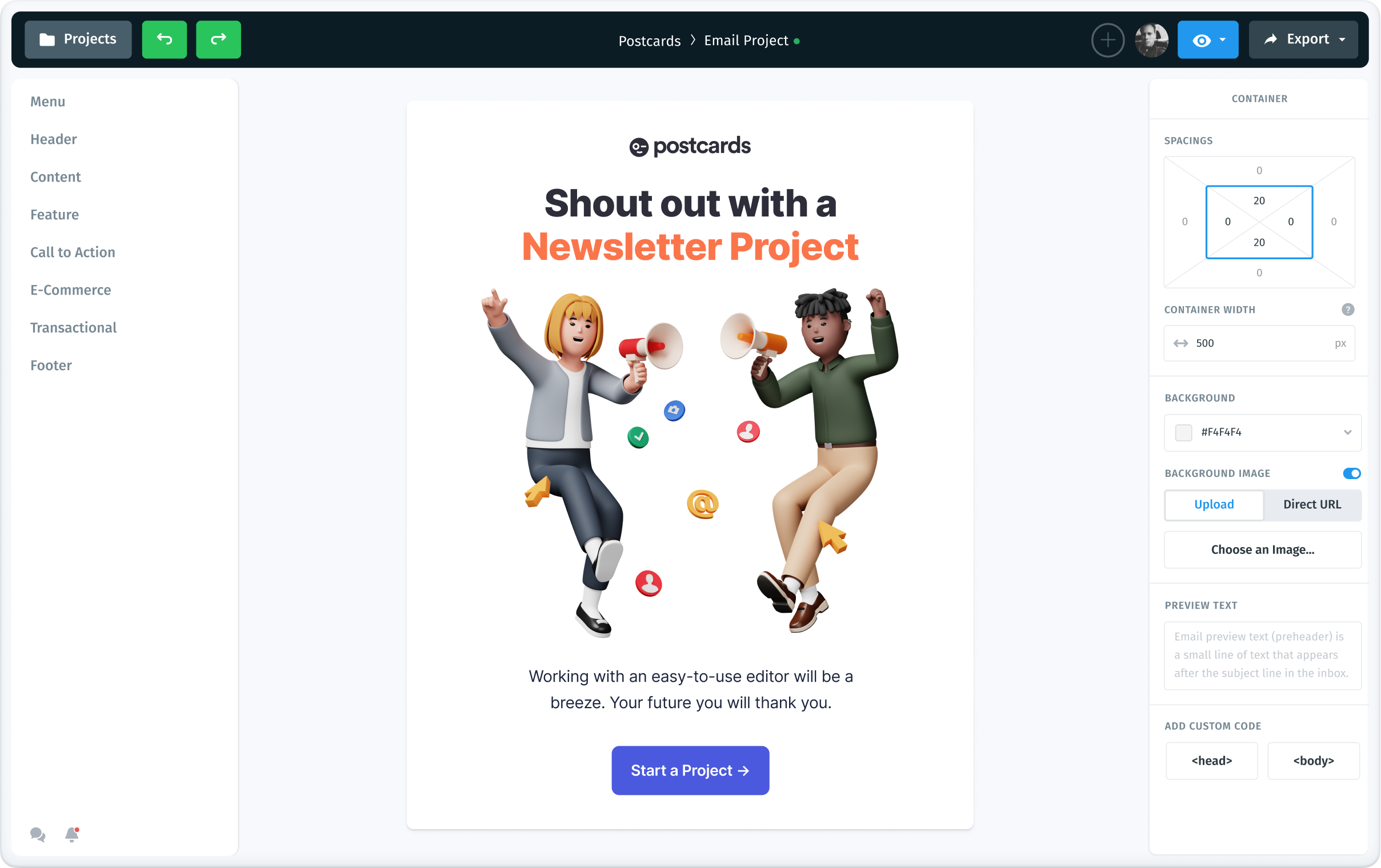 Cost: Free, Trial, and Paid
Are you tired of slow, hard email-making methods that need coding knowledge? Give Postcards a try, the top email template maker for everyone. Postcards lets you create impressive emails much quicker, using ready-made templates that you can modify as much as you like. It's a great tool for marketing people, designers, and developers who want to speed up their email-making process and concentrate on creating interesting content and designs.
Features:
User-friendly: No coding skills are needed, so anyone can use our email maker.
Templates: A big collection of email templates for different purposes like sales, business, news, and more.
Customization: Change the templates as you like to make them perfect for you.
Integration: Works smoothly with Hubspot, Mailchimp, and more, making it easy to send emails.
AI Assistant: Get help from an AI writing tool to make interesting content without trouble.
With Postcards, you'll save time and energy while making eye-catching emails that hold your audience's interest and get the results you want. Try Postcards now and experience a faster, simpler way to create professional emails.

Fronty is an emerging technology company that aims to revolutionize web development using cutting-edge artificial intelligence. Fronty's AI-powered tool creates the layout of a web page and generates HTML and CSS code based on this information. Fronty's AI can identify different sections of an image or design, such as a navigation bar or footer, and determine the elements' types and styles, such as text or images. With Fronty's AI-driven design-to-code tool, users can generate clean HTML and CSS code from a design or mockup within minutes, which can be edited and published in real time.
Some advantages that Fronty AI offers:
Page speed has been improved, and all final codes have been minified. The images have been optimized. CSS and CRP are rendered in their entirety. All of this is carried out automatically.
SEO Friendly - Search Engine Optimization best practices are followed under the guidance of ex-Google SEO experts.
Well-commented code - Maintaining someone else's code when unclear is always a nightmare. The key features of our code are comments and clean code, which make it extremely easy to maintain.