How Can Websites Help Your Business Grow
Nov 14, 2019 4388 seen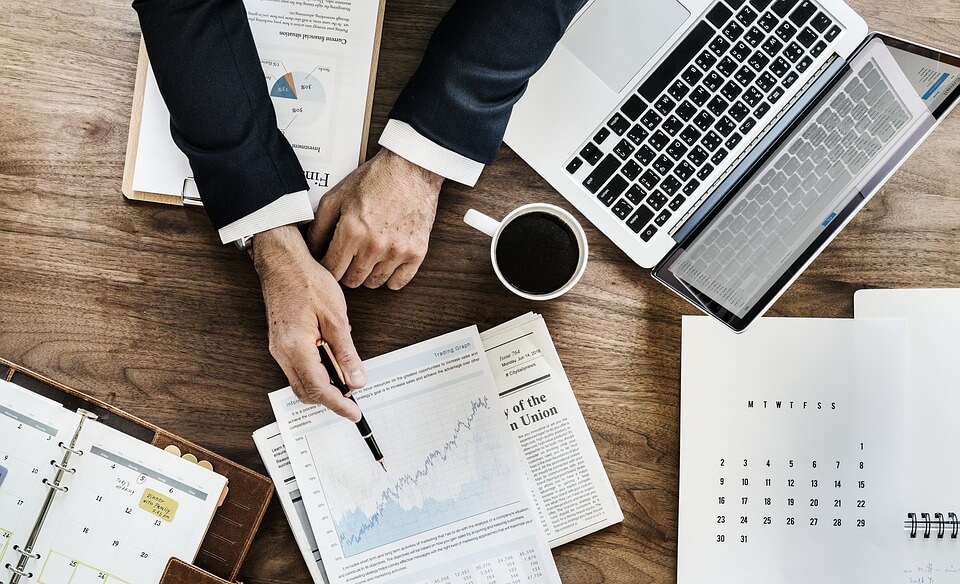 A website is now a priority for any kind of business, big or a small one, as we are living in a so-called, digital world. So how websites can help our business grow? If you have a business and do not run a website for that, there is a big chance, that you are losing a large number of great opportunities for the growth of your business. A website alone can be used to accomplish some different strategies to help your business grow. The web has a far wider reach than any other type of advertising. While it can take time to build up enough traffic to your website to make a good impact on your company's marketing campaign, it costs next to nothing to do so. Your business website will become the center of your company's online activity.
---
Visibility Of Your Product
Increasing visibility of your product or service is a major factor that makes having a website important. Note, that even though people have heard about your business, they may want to carry out research online first, before entertaining the idea of leaving the comfort of their own home. Websites usually provide directions and a map for the company's shops or offices., for visitors to less likely have trouble finding your location. Another necessary reason for having a website to represent your business is to give credibility. If you run a website you are allowing your business to tell consumers why they should trust you and the testimonials and facts to back up those opportunities. Always consider, that most people will search the internet for a service or a product before the purchase to check the credibility.
What Is Word-Of-Mouth?
When you provide qualified and needed products, positive word-of-mouth about your business likely will spread. People will simply pass the contact or the name of your product if it has impressed them.
With the help of a website, you will not only be given credibility, but the website also can help to give the impression that your company is more successful and bigger than it may be. Another great thing about the internet is that the size of your company does not matter at all. There is no reason that you can not diet your site to rank in Google higher of a large multinational competitor and funnel of their traffic. This is a very important part of the reason that a website is more important for a small business than a big one, it tends to level the playing area.
The internet revolution has taken the world by storm and people have already started to reap the internet's impending benefits.
Yes, websites are mushrooming across all A-2-Z categories and are giving people a never-before opportunity to sit at home and browse for their liked products or services and order them whenever they'd like to.

Let's quickly provide you some great benefits of having a website for your business.
Cost efficiency - It's quite cost-effective to make and maintain a website than ever before. Websites provide inexpensive/free domain name registration services.

Accessibility - It can assist you to save huge annually 24/7 accessibility, which means your website and all the linked social media pages are open 24 hours. That means your shop is accessible anytime and which helps you earn for orders keep peeping in. For business convenience factor this is one of the most important advantages of having a website.

Credibility - By having a website you're providing your business the much-needed opportunity to announce and win customers as to why they can trust you and keep testimonials and facts to back up those claims. So when you'd provide a good service to customers, the word-of-mouth would gradually swing in your favor not only to retain old customers but even to make newer ones easily.

Sales - Without sales or selling more than spending is likely to doom your business, however by having an online website you allow for the products or services sale 24/7 to whoever and whenever with absolutely no or very few restrictions.
Accessible 24/7
Websites are also available and accessible 24/7, every day of the year. Due to, your potential customers and current customers can visit your site for information or support about new and upcoming products and services whenever it is convenient for them. Websites will act as a valuable and always-ON resource for information that would otherwise only be accessible during your company`s business hours. A website with an online shop can provide a dramatic boost in sales. Before the internet, people spend so much time wandering in malls looking for stores that are available to shop in. Bringing the shops to you, in the comfort of your home websites let you shop for the products you're looking for. Smart businesses realize this and thus have their website housing their products and services so that potential customers can browse online for the products they want to purchase. Having a website and online presence strategy allows you to market your business online. There are lots of marketing strategies you can use to advertise and market your business. All online marketing strategies have been proven to be effective. Which ones you choose depends on the type of business you are in.
---
A website is also important because it helps you establish credibility as a business. Most people just assume that you have a website since the vast majority of businesses do, at least the vast majority of big companies do. There are still quite a few small businesses that don't have a website and without one this is exactly what they will remain. If you don`t have a website that you can refer people to potential customers are going to assume that you are a small-time company that does not take their business seriously. Once you establish this reputation it is going to be hard to make sales.
How To Have A Website?
To have a website - is about wasting a lot of time and money, as long as you first need to find designers to get done the look of your website, then - a developer or developers to turn the design into a live website, which is quite expensive and time-consuming. Yet, it is a way of running a website. There are also benches of website builder tools on the internet, that can offer different websites, in a short-time period. Fronty is considered one of the best alternatives among website builders and image to HTML converter industries. Fronty provides a choice of amazing website designs for those who do not have any idea about how it should look, but also it allows people to get the live source codes for your future website by uploading your own screenshot/design. What are the advantages of Fronty? - image to HTML converter, which is powered by Fronty AI, will turn the image into a live website in just a few minutes. So with Fronty consumers can save decades of days and thousands of dollars.