5 AI-Powered Website Builders
Sep 20, 2021 14750 seen



​​​​Learning the basics programming languages, such as HTML CSS will help you understand how to create a website. Creating a website can be difficult and time-consuming. However, you can find an alternative way to create a website without coding.
Let's discuss the advantages and downsides of AI-powered website builders. If we now consider website builders in terms of ease of use for beginners and quality of the finished product, then simplicity and convenience, in the end, will not matter much. This is because any user can activate the button and get the desired result.
In This Article We Will Discuss Following Sections: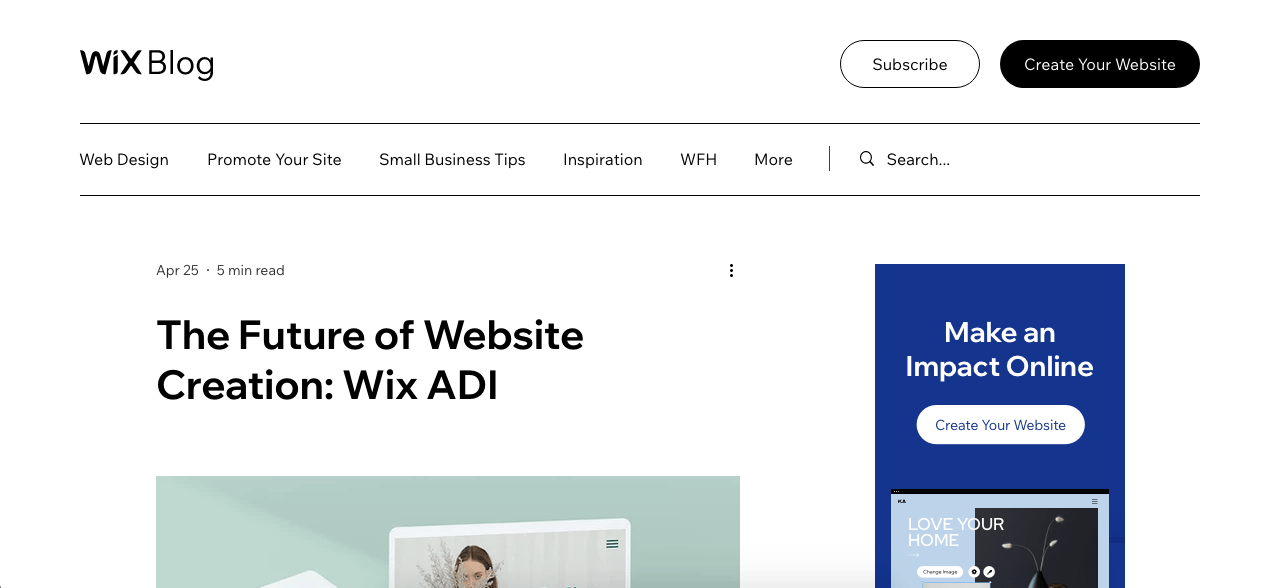 Wix ADI is one of the best AI website builders that requires no code. Wix website builder offers to maximize usability, ease of use and fast website development. Using the advanced feature, you can create a fully functional website with just a few clicks and no coding required. Wix ADI is simple - all you need to do is follow the instructions that the system generates and follow how it creates a website for you.
Wix ADI features a set of integrated features that simplify and speed up the website development process. Here are some of the most awesome features of the website builder:
1. Detailed instructions. The website builder comes with an informative step-by-step guide that uses the information you submit to build the project you expect to get in the long run.
2. Automated website creation process. If you decide to work with Wix ADI, the system will offer a set of questions, the answers to which will later be used as a basis for developing your project template. The questions will be about the type of website you are looking for, the set of features you need, the name of the company, its physical location, and contact details.
3. Simple website development. It usually takes about half an hour to launch a website with Wix ADI. Simple instructions generated by the system will help you complete the task with ease. As soon as you answer the necessary questions, the system will automatically find information about your company on the Internet, and you will need to confirm it. You end up with a ready-made one-page website with images and content that you can later replace with the ones you want to see there;
4. Quick project setup. Once the template is approved, you can manually replace the available content with information related to your business. You can quickly edit a block or switch to the fully functional version of the Wix Editor.
However, this can be done, this isn't the way, this is wrong and you know this. You have always known that. But are such a stupid weirdo, that it is above your power to expect the fact that you need help.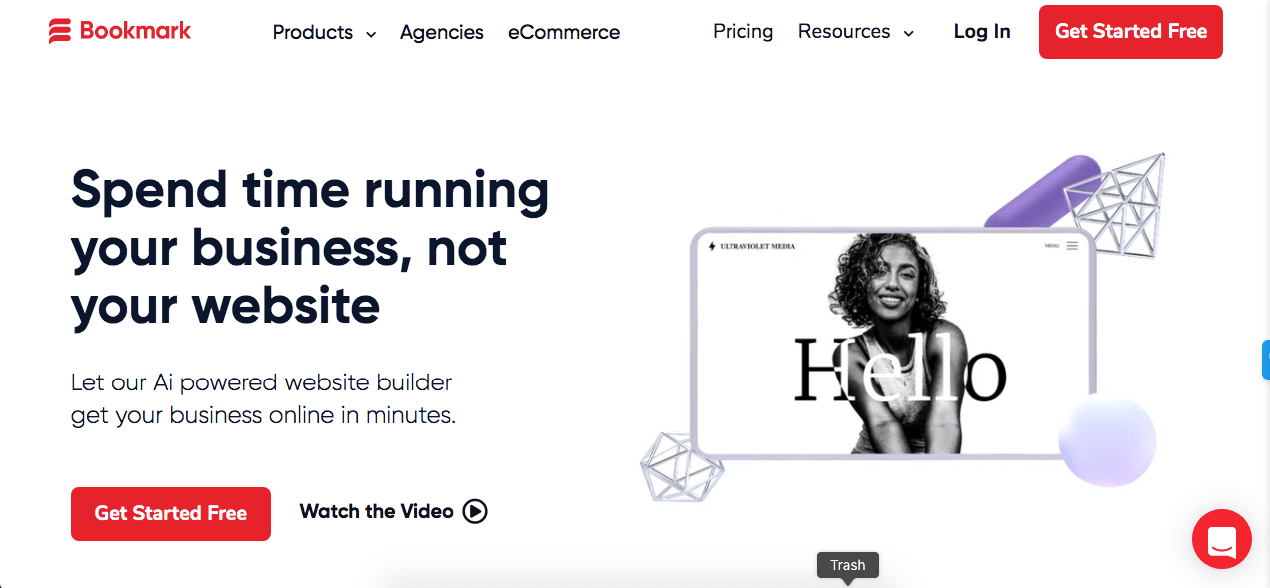 Bookmark is one of the most amazing and easy-to-use AI-powered website builders that creates a modern, innovative and one-of-a-kind experience with a unique approach to web design and advanced feature set with no code. The system is mainly focused on developing business websites, online stores, portfolios and landing pages with responsive designs.
1. Website builder rightfully deserves to be included in the list of the best AI website builders. Take a look at the list of its features and features that make it stand out from the crowd:
2. Fast and easy web design process. The process of working with AIDA is quite simple and quick: just ask the "AIDA SHOW ME HOW" system to start working with it. Get ready to answer a couple of questions, choose the niche you specialize in (there are currently about 750 business options available here), layout and style preferences. Provide your company name so that AIDA can use the data to build your website in about 30 seconds;
3. Automated Website Design - The tool automatically fills your website with blocks called "focal points" here, and selects the most appropriate color palette and design customization elements that best suit your project. Immediately after that, the user is redirected to the editor, where AI adds beautiful animation in real time along with functional blocks to the site pages;
4. Effective tips and tricks - the system provides you with tips on how to effectively add and customize web pages and sections, replace available media and images with your own, add, remove or adjust module positions on website pages, set customize SEO parameters, and more mandatory steps affecting the final result;
5. Embed HTML - Bookmark also allows you to embed HTML. This is a noticeable benefit for anyone familiar with the basics of programming. This feature allows you to create and publish custom projects with unique designs.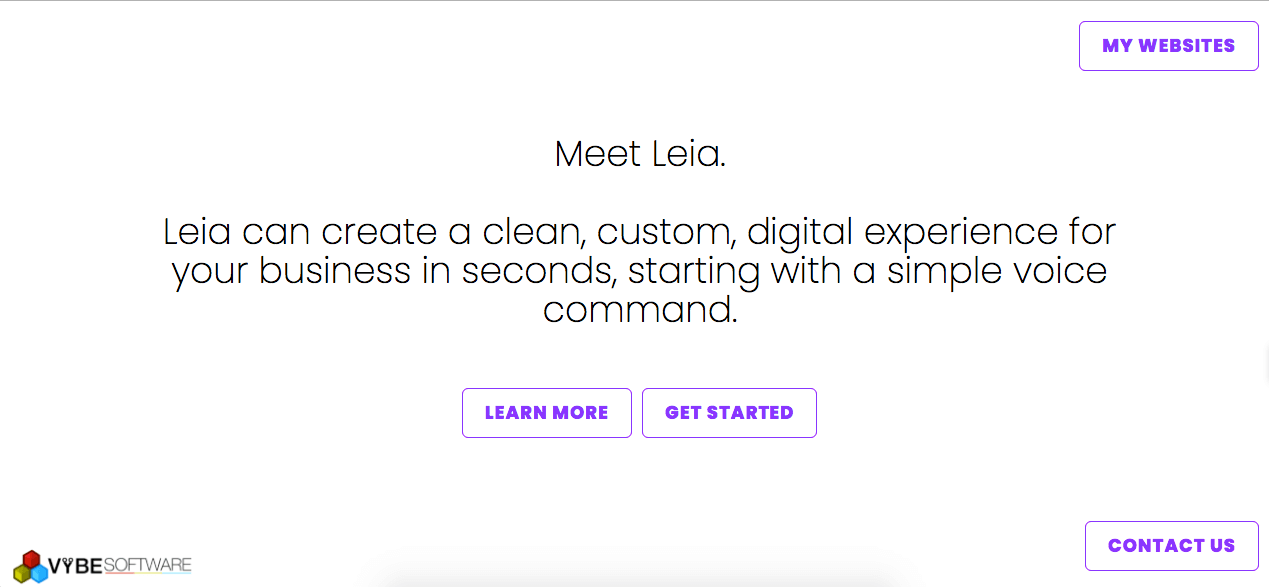 Leia is another powerful AI-powered website builder with no code. The system helps you launch and manage clean custom projects absolutely from scratch in a couple of minutes. It allows you to create and publish beautiful responsive websites for any business.
All you have to do is describe how your project should look like, specify the features it should have, and select the details that matter to its design and performance. Interestingly, Leia can design, write the code, and then bring your project to life.
Here are the features that make this builder powerful.
1. Unique website design. One of the undeniable advantages of Leia is that it not only provides an intuitive web design process, but also allows you to create a custom website design. As a result, the projects launched using the system are not at all similar, and you will not find similar sites here;
2. Voice Commands - Leia starts working on the website development process after a voice command from the user. What you need to do is press and hold the icon displayed in the middle of the home page to indicate the type of website you are about to launch. Immediately after that, the system will select the best template and style for it. If for some reason you cannot use the voice command option, the system allows you to enter the details manually;
3. Intuitive web design process. Before building a website, the system generates several questions that you will need to answer in order to provide as much information as possible about your business. The more detailed the answers are, the more professional your project will look in the end. If you do not want to answer the questions, you can skip them and go directly to the website development process without any commissions.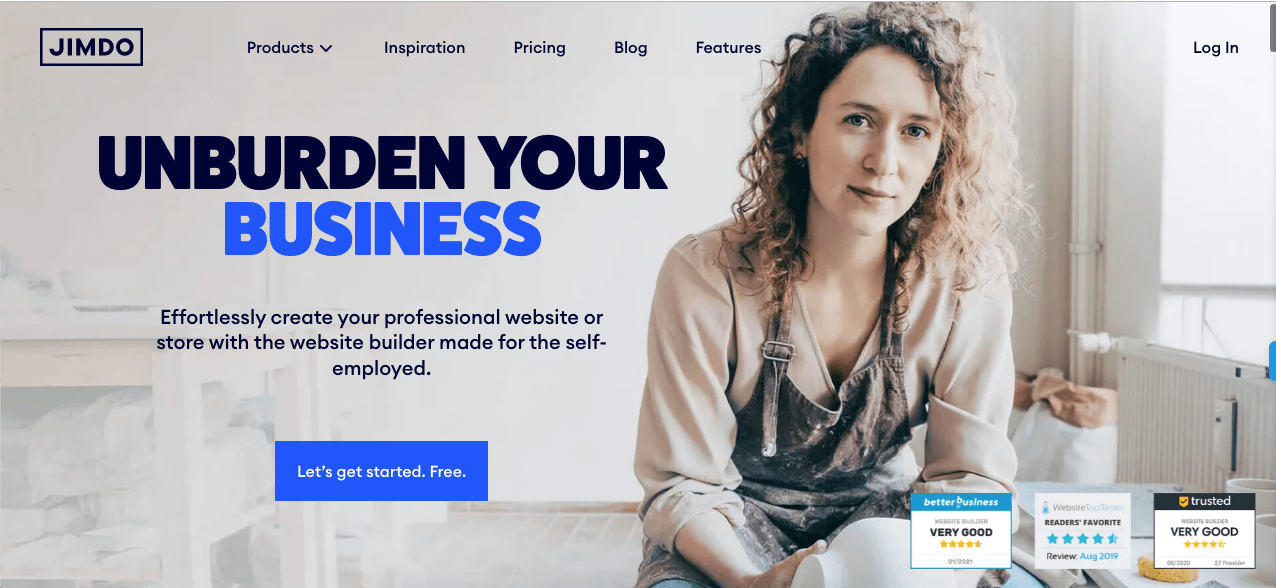 Jimdo Dolphin is a smart, no code website builder powered by Jimdo. It is an ideal tool for users looking for simple alternatives to creating websites for launching and managing business projects, one-page websites, etc. The essence of using the service boils down to answering automatically generated questions that the system will use in the future. create a website.
Dolphin's web design process is implemented in the form of an AI chat, where the system asks the user for answers to questions that it generates automatically. Most importantly, the system will not ask for your design preferences - it is responsible for choosing the color scheme and other related nuances. To learn more about Dolphin's features, take your time to familiarize yourself with its main features:
1. Intuitive Web Design Process - Dolphin searches online for your company name, and then prompts you to confirm your business choice among the available options. The AI ​​then analyzes the information and individually chooses the style of your future template. If you have an account on a social network, this will be an excellent contribution to the information value of your project. Dolphin will find it for further use of the available information when creating a website;
2. Individual choice of template. You will be prompted to indicate the niche you are focusing on so that the system can select the most appropriate templates for your industry specialization. You can also upload your company logo to the newly created website to make it recognizable on the web;
3. Optimized for mobile devices - Websites launched with Dolphin are optimized for mobile devices and can be viewed on a variety of mobile and desktop devices. In addition, you can use the Jimdo Boost mobile app to find out statistics about your website, including traffic information, as well as detailed tips for further website promotion.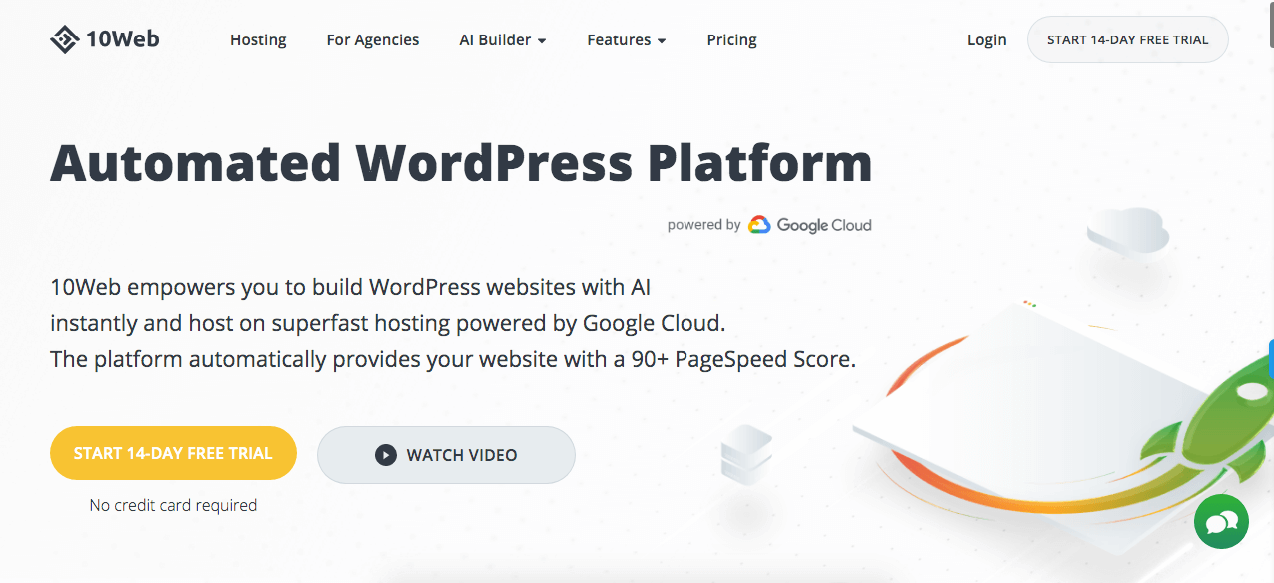 10 Web AI Builder is an artificial intelligence web design platform that helps you launch and recreate any WordPress website in almost no time and without much investment. The system uses advanced artificial intelligence support, which is considered the next generation web development platform. In addition to WordPress websites, the system allows you to move available content from other website builders like Squarespace or Wix. This is done in just a few clicks.
What you need to do is grab a copy of your project, customize it using the handy drag and drop editor, and start a new project using the system. Anyone can handle this task, regardless of their existing web design skills and experience. The list of 10 advantages of Web AI Builder includes:
1. Automatic template creation. The system automatically develops a template for your project indicating its focus and specialization. You can start a project in less than 10 minutes without the distraction of complex manual manipulations.
2. Design experiments. As you work to customize your template, you can experiment with design editing tools as well as the layout and content of your website pages. It only takes a few minutes, allowing you to create a unique look for your project.
3. Premium access to widgets. The website builder provides access to several widgets specially designed for Elementor. It adds functionality to your websites while achieving high quality and truly personalized results.