5 Tools to Remove Image Background
May 21, 2021 6045 seen



In this article, you can understand what Artificial Intelligence is, and how its algorithm works in background removal tools. Also, you can find the best 5 background removal tools with the detailed description below.


Artificial Intelligence
Artificial intelligence develops and along with its development we are faced with many changes in our society. In many fields, what was previously created by humans may nowadays be done with the help of AI. Like many other fields, these changes have affected the world of art and design as well. Several tools have been created in the past few years that implement AI in the design world and web development. Many other tools are powered by AI that will make the working process much easier than ever before. For example, some tools that convert the design to code will help speed up transforming designs to code easily. Conversion from design to code occurs when the design reaches the stage where developers must implement the design.
The main AI that is used in these tools can detect both object and objects' styles on the JPG or PNG image. This advantage allows us not to be limited only to Photoshop or Sketch or any other design applications. Moreover, any JPG file is accepted - even users can take screenshots of existing websites. Through deep learning methods we leveraged to train an AI with up to 90-92% of accuracy. The process of implementing client-side software is based on Artificial Intelligence (AI) generating codes from a mockup. This mainly detects the different types of sections on the image (e.g. navbar, header, footer). Besides, the section detects almost all kinds of elements and their styles (e.g texts, images). The Convolutional and Recurrent Neural Networks and Deep Learning take a screenshot as an input and generate HTML CSS as an output. Most of the AI technologies we've implemented and trained are pending patents, that's why we can't dive deep into the details.
Removing Background
Removing the background of an image may seem like a simple and effortless operation. At least you can think so until you try to cut out hair or other intricate objects from a photograph for the first time. Without the right tools, you may start to think that it would be much easier to give up on this idea than trying to accurately implement it with the free software available on the Internet.
There is no need to learn how to use tools in Photoshop to quickly remove the background of an image. We have created a list of tools, which will help you to do that.
In comparison, it took a long time in the past, but today, removing the background of an image has become an easy task. The advent of artificial intelligence has revolutionized many industries, and photo editing is no exception. This amazing technology enables professional photographers and general users to create stunning visuals and remove background images in minutes. Today's digital market offers us dozens of AI-powered tools for image enhancement and background removal.
Unfortunately, the Artificial Intelligence-powered algorithm doesn't mean that software always gives perfect results. Many background removers still use tools that are far from perfect. So, let's take a look at the five most popular of mentioned tools.

"Photoscissors" is a free and user-friendly tool. It allows you to get a transparent background in a few clicks. Another advantage is the absence of a watermark in the image. However, this tool has a few things that might upset you.
Photoscissors work great for high-contrast images. Nevertheless, it makes an inaccurate choice when it comes to processing photos with loaded backgrounds. You will probably handle the selection manually, but later it turned out to be too complicated in Photoscissors.
Besides, this tool has another limitation. You can upload images only under 10Mb and of the maximum resolution of 4.2Mpx.

Fotor is another great and free tool for background removal. This tool allows you to select areas intended for removal or retain by using red and green markers accordingly. In Fotor, you are able to remove a watermark after upgrading a subscription plan. Another downside is that there are many ads in a user interface distracting you from the initial goal. Besides, this tool has many additional photo-enhancing features. You can put the text, stickers, and shapes on the photo.
However, as a conclusion, it is important to highlight that Fotor is amazing if you want to edit photos, but when you need to quickly remove the photo background, it will take time.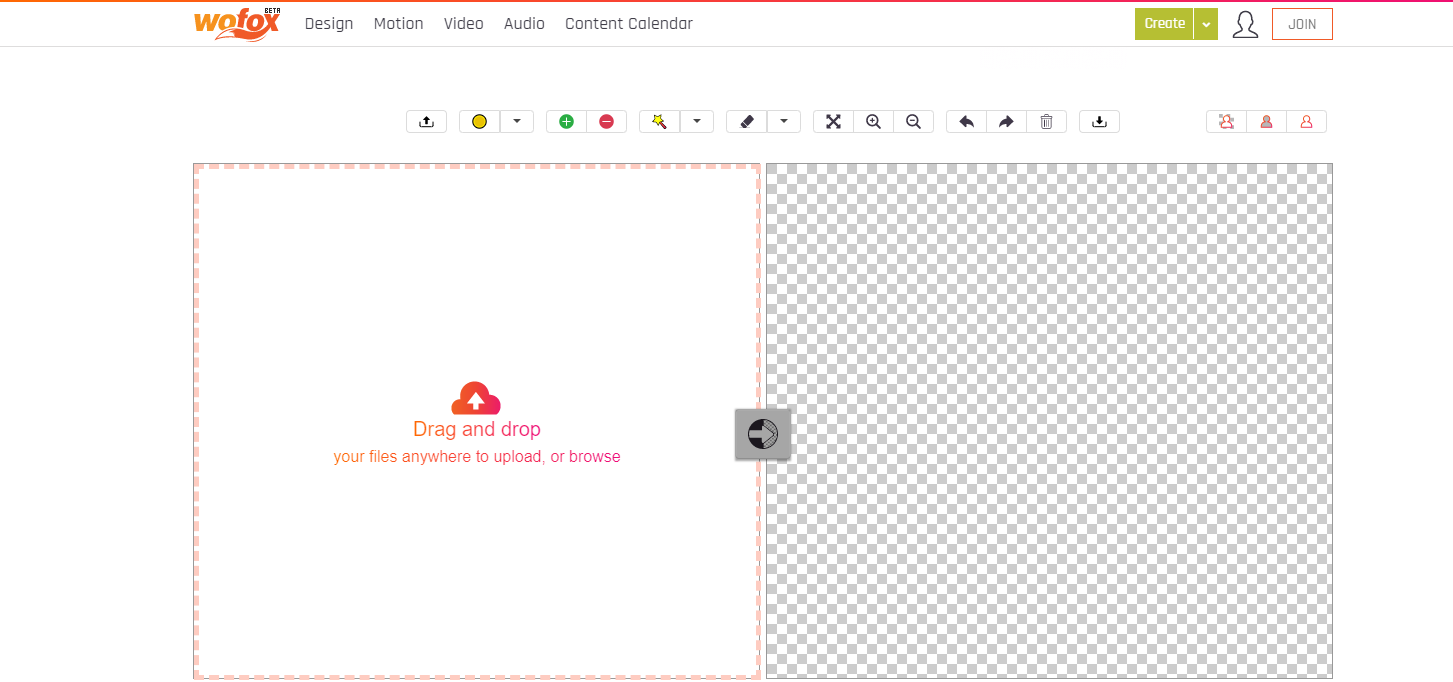 WoFox is a very easy-to-use background remover program. You can get started easily by uploading or dragging and dropping a photo onto the website. It's a good choice if you need to erase details in an image. However, there are several reasons why it will not help if you want to remove the entire background.
Like many background removers, which use red and green brushes to select areas to cut and remove, this one also uses selection tools. However, instead of selecting the entire background, this tool only transforms the areas marked in red.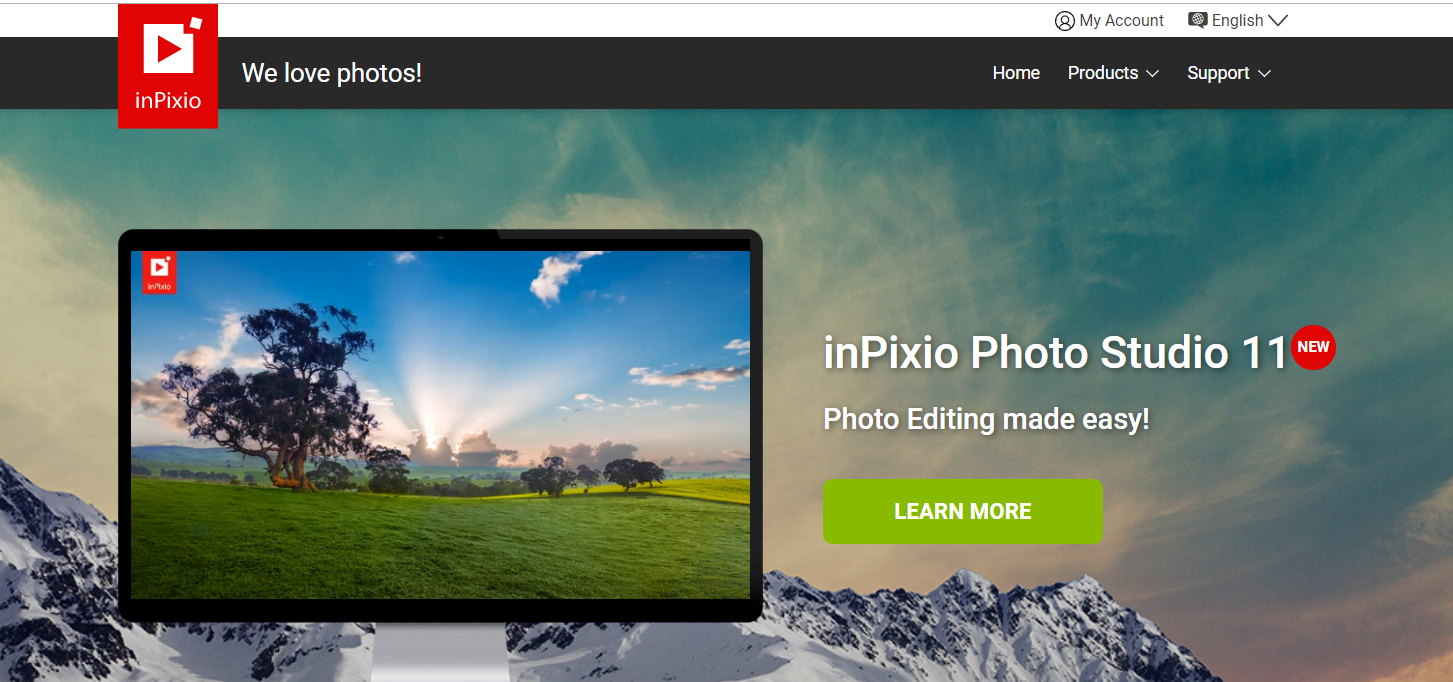 inPixio is another web-based tool that has an AI-powered algorithm. It doesn't require download and setup. Like in other background removers, you should use red and green markers to select the areas intended for cutting out of the background. Although its AI-based selection algorithm performs much better than other tools, it still produces imperfect results.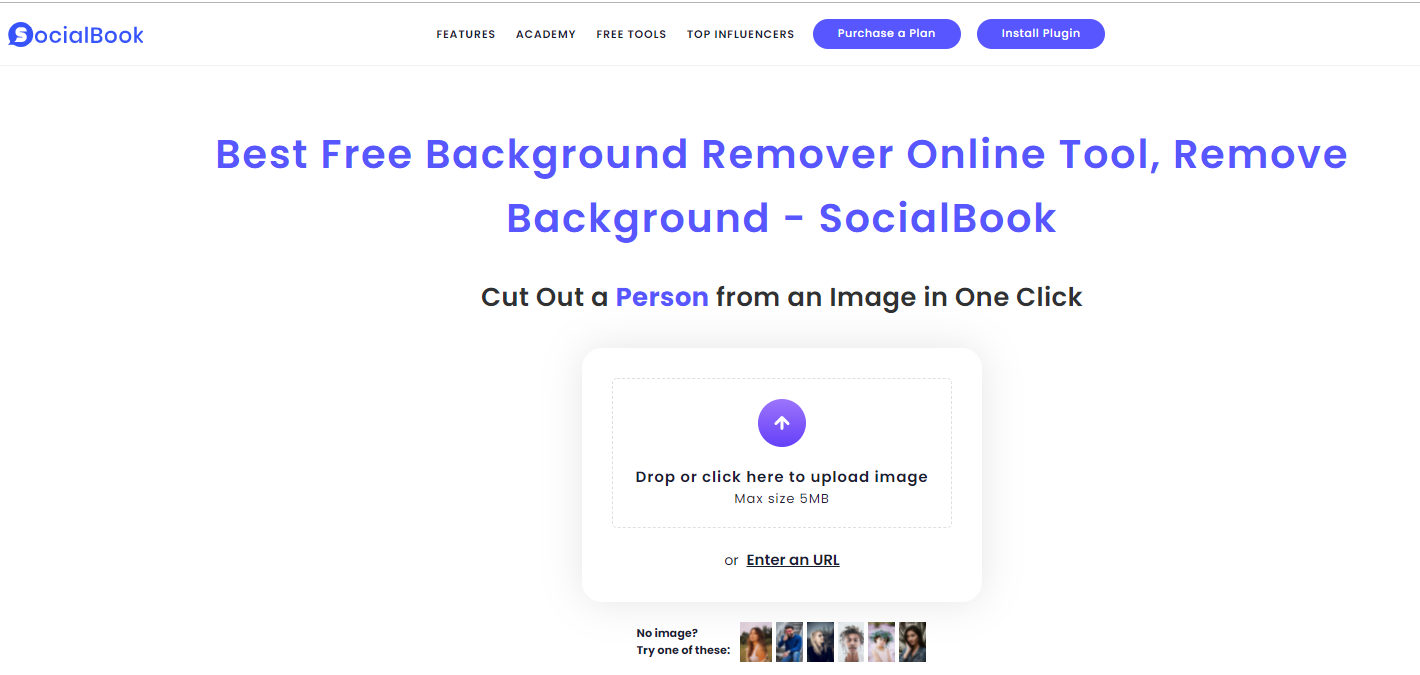 SocialBook Free Background Remover is a web-based tool. No need to waste time on registration, download, and setup. All you need to do is just go to the website, upload an image, click a few buttons, and your image with a transparent background will be ready for upload.
Another advantage is that this tool has no special restrictions on the size and resolution of the image. With SocialBook Background Remover, you can very accurately select even the most complex sections of hair or other complicated parts. Besides, the image quality is also impressive.