5 YouTube Channels to Learn Machine Learning
Apr 20, 2021 5264 seen



Machine learning has revolutionized the world in a very short span of time. As data grows at an exponential rate, we need to learn how to process it and extract valuable information from it.
The official Deep Learning AI YouTube channel was founded by Andrew Ng. It is an education technology company that develops a global AI talent community. To go all the way from foundational basics to advanced application DeepLearning.AI's expert-led educational experiences provide AI practitioners and non-technical professionals with the necessary tools, empowering them to build an AI-powered future.
"Deep Learning is a superpower. With it, you can make a computer see, synthesize novel art, translate languages, render a medical diagnosis, or build pieces of a car that can drive itself. If that isn't a superpower, I don't know what is." – Andrew Ng.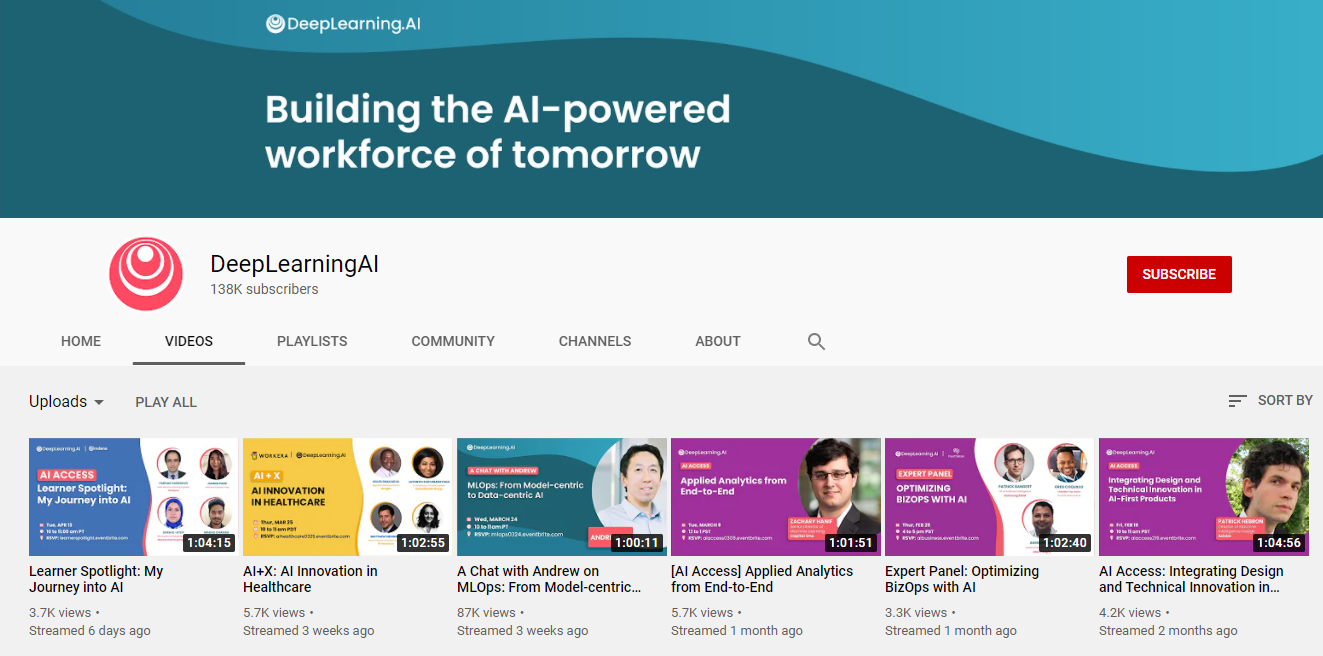 The Data School was created by Kevin Markham to understand artificial intelligence and machine learning. It focuses on the topics you need to master first and offers detailed tutorials that you can understand regardless of your education.
Kevin also makes videos that cover several tools like Pandas, NumPy, which can help you build your machine learning models. In general, tutorials of the channel dive deep into best practices in the industry and answer some of the most asked questions that programmers of all skill levels typically have.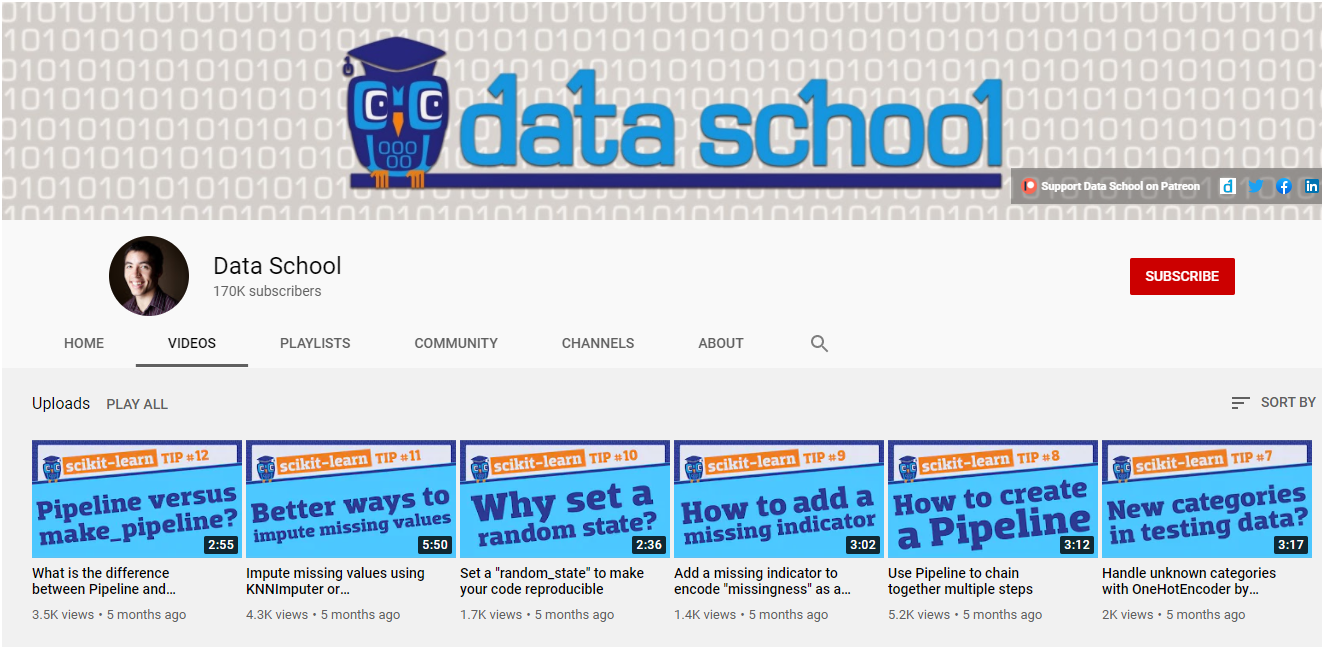 If you prefer to learn everything from scratch, then this is by far the best YouTube channel for learning machine learning.
Harrison Kinsley who is the creator owner of the YouTube channel Sentdex educates people about various technologies including python programming, web development, machine learning, etc.
In this channel, you can find tutorials and videos like how does bias and intercept get updated at every epoch, or how to implement a given machine learning algorithm from scratch then you must check the following series.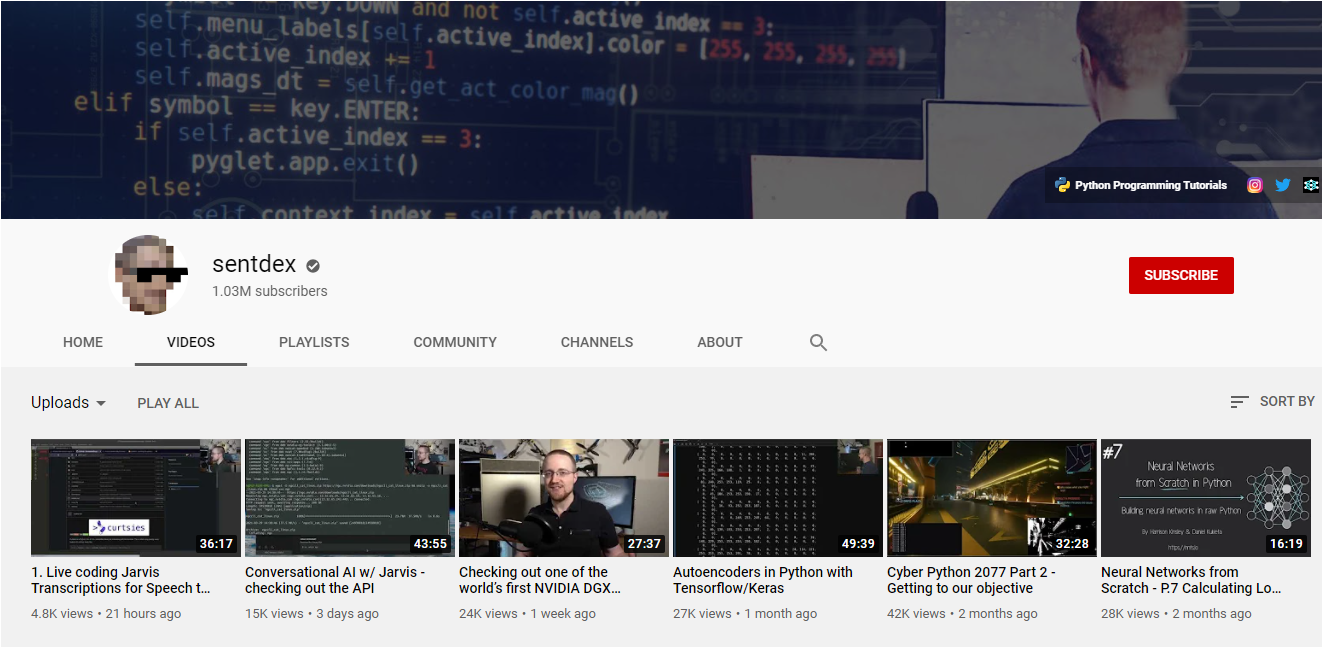 Two Minute Papers is a great channel for anyone who prefers to be updated with the latest Machine Learning and AI research field.
According to its name, this channel makes 2 minutes long videos explaining a research paper.
This channel uploads content weekly featuring the latest and greatest in technology, from AIs that have learned to "Photoshop" and change human faces to how AI can be applied to fix issues like the broken peer review system plaguing scientific journals.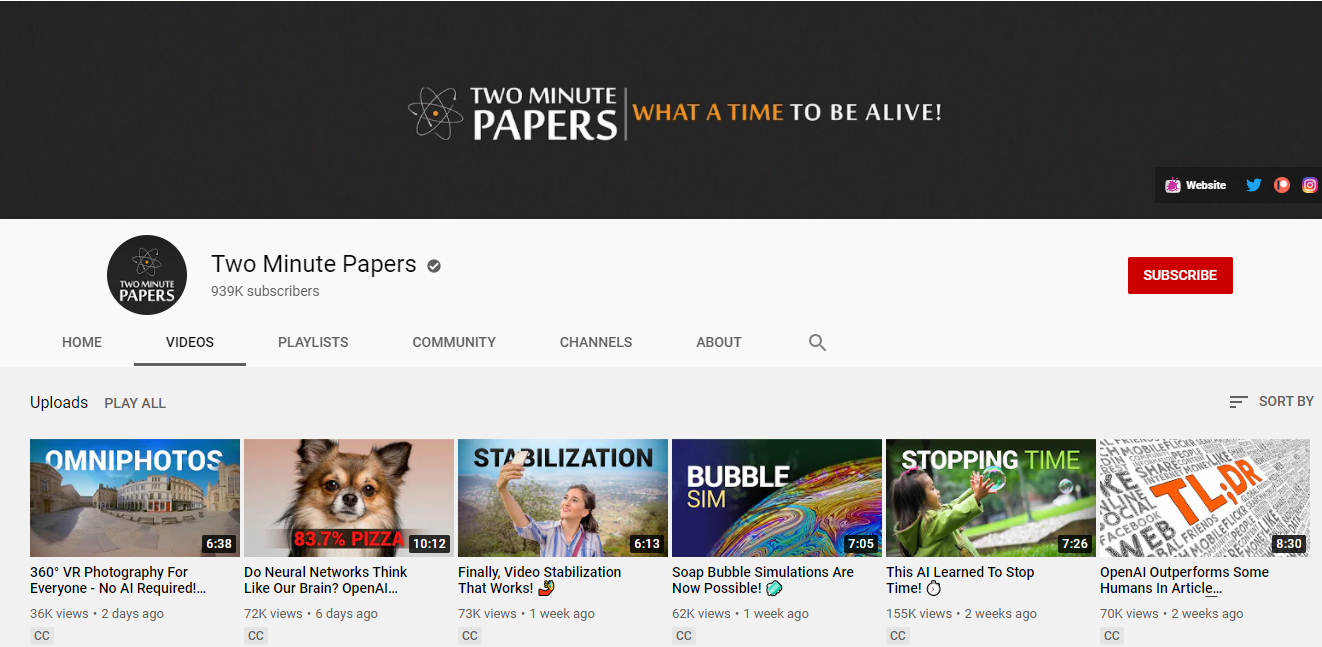 Phil Tabor is a machine learning engineer who makes educational videos about deep learning and machine learning.
He has created a great playlist regarding Deep Reinforcement Learning tutorials where he is teaching the main concepts of reinforcement learning like deep deterministic policy gradients in TensorFlow 2, Soft actor-critic in PyTorch, Robotic Control with TD3, and many more.