7+ Best Adobe XD Plugins in 2022: Designers Guide
Mar 19, 2022 10613 seen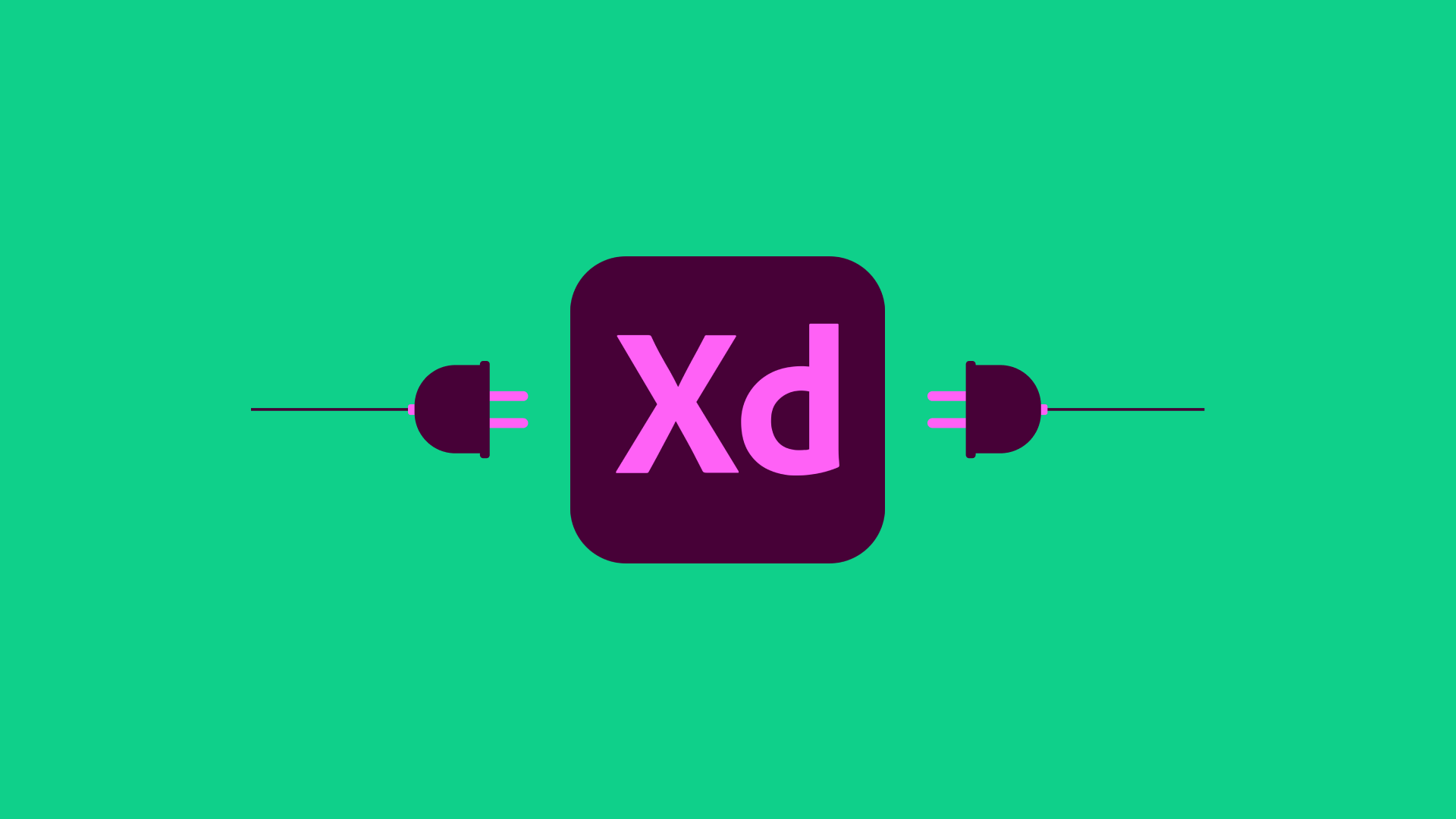 Adobe is not only free to use, but it also provides an excellent platform for user experience and interface design. Even if the app isn't perfect, a few third-party plugins can make it more valuable and practical. Since their release, Adobe XD plugins have proven to be true game-changers for creatives. Designers struggled with various tasks before introducing these plugins, including exporting, creating charts and avatars, exporting projects, obtaining stock photographs for use in design, and much more.
In this post, we'll go over some of the best Adobe XD plugins for adding cool new features to the UI/UX design software to boost productivity and get work done better and faster.
If you use Adobe XD to create layouts, dashboards, and user interfaces for web design projects, Anima is an essential tool. This plugin saves you the time and effort to explain your design choices to developers when you share your projects. Anima provides a more straightforward solution for exporting Adobe XD files in HTML and CSS. So that you can share your UI designs that have code embedded in them, the plugin generates high-quality, responsive layouts with animations, forms, and other elements based on your UI designs.
With this plugin, you can create rich web content and experiences and export them directly from Adobe XD. Hero includes creative and straightforward animating components, creating interactive timelines, infographics, and rich elements such as tooltips. You can export your designs as HTML, CSS, JS, and SVG files when you're finished. All components will work in any modern browser, and you won't even need to work with a developer.

Because UnDraw is such a fantastic plugin, it keeps a constantly updated set of illustrations in 'svg' format that are entirely customizable and can be used for free in commercial projects. Search for the illustrations you want to use, adjust the color to match your palette or the colors of your assets, and then download and use the file.
Wireframer is another fantastic Adobe XD plugin created by the same team that created the Hero plugin. This plugin, as the name implies, can be used to quickly create simple wireframes in Adobe XD. The plugin includes a wireframing kit for creating mobile and web layouts. You can also get this UI kit separately. It's a massive collection with 170 mobile templates and 90 web templates, each with over 200 components.
Icons are required for the creation of user interfaces. You'll have direct access to millions of icons and illustrations from Adobe XD with the help of this plugin. You'll never have to open a browser to look for an icon again. Iconscount is a marketplace where you can buy and sell icons, illustrations, and other design resources. The official Iconscount for Adobe XD the plugin integrates the marketplace directly with the software, allowing you to access the marketplace's massive resource collections directly from Adobe XD.
Iconscout offers a free plan that includes thousands of icons and illustrations. However, you will need to purchase a premium subscription to access millions of other design resources. You could also use the Icons4Design plugin as an alternative. Nonetheless, the plugin will be handy in your projects.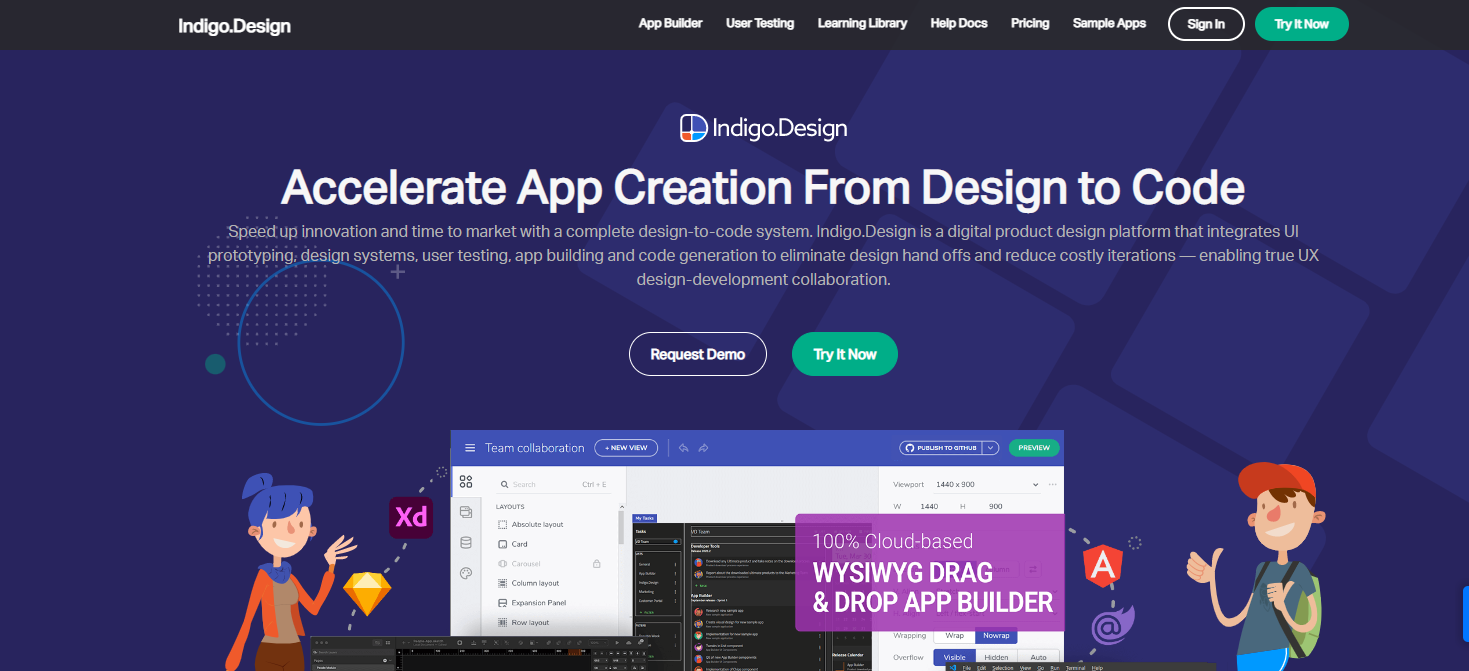 Indigo simplifies application design and development. Design is an all-in-one design-to-code platform. Use this plugin to convert your Adobe XD quickly wireframes or prototypes into Angular-ready HTML, CSS, or Typescript code with IndigoDesign App Builder. Edit and improve your app in your browser with this WYSIWYG tool, which lets you make your designs fluid and data-bound before uploading them to GitHub and handing off the project to developers.
UI Faces is a handy plugin available on various platforms, including Figma and Sketch. This is the Adobe XD the version of the popular plugin allows you to fill in the blank user profile placeholders with photos of people. This plugin is far more sophisticated than a simple stock photo search app. It allows you to conduct deep searches by narrowing your search based on different stock photo sites, gender, age, hair color, and even emotion.
Designs systems are an essential part of every UX designer's workflow. You will be able to create and manage your design systems more easily with this plugin. Toolabs DSM is an Adobe XD the plugin allows you to create design systems and themes across multiple design projects easily. The plugin will extract style data from your artboards and add it to your design system with a single click. It's as simple as that.
Angle 3 is a platform with a large collection of device mockups that you can use to showcase your designs and present projects to clients. You can directly access its entire mockups collection from Adobe XD using this plugin. It allows you to quickly add mockups to your design projects and showcase your user interface designs. Angle 3 offers a free plan with access to sample mockups. For a one-time fee, you can gain full access to over 4,000 mockups.