How to Convert Wireframe to HTML/CSS Code
Dec 22, 2021 16329 seen



Converting Wireframe To HTML/CSS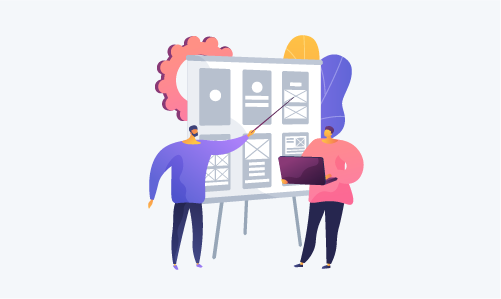 Designers and developers are frequently required to convert a wireframe to HTML/CSS. On the internet, you can find a plethora of methods and already existing wireframe to HTML CSS online services. Converting wireframe to HTML/CSS is a phenomenon that has received generally positive feedback, and there are numerous reasons for this. The best part is that the wireframe to HTML/CSS is simple to understand, and it also makes it easier for developers to create the perfect apps that are required. When it comes to app development, there are no issues. This is since the HTML/CSS code is flawlessly written, ensuring that the developers follow the overall process with ease and perfection. The other wireframes, regardless of type, are all static. Whatever the frame has to offer, it is always a source of consternation for the developer.
There is a lot of wireframe to HTML/CSS generators, which allow users to transfer and distribute code that includes HTML/CSS. Now, let's discuss how to convert your wireframe to HTML/CSS code step by step.
Steps to Make Wireframe to HTML/CSS
The existing wireframe to HTML/CSS tool will convert static, high-end, and low-end wireframes to HTML. Just imagine, you upload the wireframe and the tool does the all work for you. Moreover, you'll get clean HTML/CSS code with high quality.
Below, you can find steps on how to correctly convert a wireframe to HTML/CSS code.
Step 1: Begin by Creating a New Project.
The program fully supports wireframing for iOS, Android, PC, and watches. Once the program has been registered, create a new project and log in.
Step 2: Organize the Widgets by Dragging and Dropping Them.
All of the quick widgets are located in the left panel. In addition, the right sidebar contains a plethora of widgets and icons. These can easily be dragged and dropped to ensure that they are used for wireframing.
The right panel allows you to change the properties of the widgets.
Once used, the widget can be saved for later use in other projects. The best part is that it will have the same properties as before.
Step 3: Convert the Wireframes to HTML5.
Click the "Export" button and then select "HTML5". The HTML5 file can be used for demonstrations and previews offline. Then select Export.
Useful Tips to Make Wireframe to HTML/CSS Code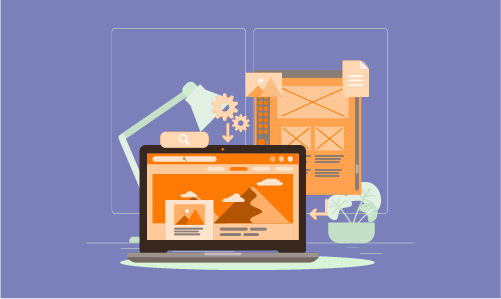 Tip 1. This is significant because not everyone on your team must be a code nerd in order to use an HTML wireframe. If you use HTML wireframing, be as specific as possible to generate as little code as possible. This will also give you a good idea of the scope of the project.
Tip 2. When using an HTML wireframe, always render the final product while keeping your development team in mind. It is critical because it ensures that you get the entire required outcome perfectly. Your developers will be completely unburdened, and the output will be optimal.
Tip 3. It is another important factor that will ensure you get immediate results. This is because the annotations are integrated into the HTML and you can see how they will appear. Alliance Metaframe is one of the best libraries for getting the job done quickly.
Tip 4. Use readers that support the language to understand the HTML-written wireframe. This is especially important for non-tech users because it increases their awareness of the project. This will also ensure that you get the best and most up-to-date results without having to know any code at all.
Tip 5. The HTML code can be easily and flawlessly run on the browser or devices. It also means that you can easily ensure that the wireframes are presented to the client in such a way that the project is felt in its final moments. It gives your team and clients an idea of how the product will perform on various devices and screens.
Tip 6. The majority of the static high and low-fidelity wireframes are in JPEG or PNG format. These designs lose sight of the overall goal for which they were created. This is not the case with HTML wireframes. The wireframe to HTML CSS conversion ensures that you get the best and most up-to-date design possible without sacrificing quality.
Tip 7. HTML5 wireframes are interactive, allowing you to perform the functions that the project is known for. It is quick, simple, efficient, and dependable. The states will fall into place, and motions will be presented with ease and perfection. It also implies that the best app will be developed with ease and precision.
Conclusion
The use of wireframes in user experience design can be a contentious issue in many organizations. Wireframes are commonly thought of as artifacts that designers create when developing design concepts and then discard.
The conversion of wireframe to HTML/CSS code occurs when a design has reached a stage where the developers are to implement the design. In this article, we discussed the process of converting wireframes to HTML/CSS code, you learned how to convert a wireframe to source code correctly.
If you want to find tools that will supercharge the process of transforming those designs to development easily without any lengthy workflow, then check this article.