Why your clients should be provided with managed cloud hosting
Nov 21, 2019 3442 seen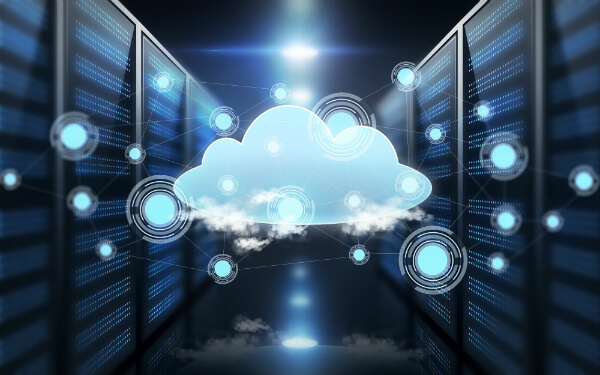 Many agencies (particularly those that deal with web-based projects) offer hosting as part of their services to their customers. While small and up-and-coming digital agencies might not have to host on their service brochure, mid-tier and top-shelf agencies see hosting as an integral service offering to their clients.
For a web-based project, web hosting is an essential component that determines the success/failure of the project. Since the agency has developed the project, many clients trust the agency-managed hosting for their project.
High-performance applications demand a hosting solution that's able to keep pace with the high request volume and a large number of concurrent connections. Clients with these projects can't compromise on the post-deployment performance of the applications. As such, agencies prefer an in-house hosting setup that caters to the specific requirements of the projects.
Businesses benefit from in-house hosting
It's important to understand the major requirements of high-performance projects. Without going too much into the details, in-house hosting solutions are set up to make sure that custom-built projects continue to perform on the following parameters:

number of visitors per hour/day/month
number of simultaneous visitors
maximum number of connections allowed
number of simultaneous requests/orders
number of products, product categories, attributes
content requirements and traffic on content assets such as blogs
the volume of search queries on the site
size and connections on the database
Managed Cloud Hosting To the Rescue
Agencies can't overlook the hosting-related requirements of their clients. However, since the in-house agency managed to host and shared hosting solutions don't come up to the mark, managed cloud hosting is a great way an agency can take care of these requirements.
How Does Cloud Hosting Operate?
Cloud hosting is a very powerful hosting solution that offers the best of both shared and dedicated hosting solutions. The resources that your application consumes are dispersed over a network of physical machines. However, for the purpose of hosting the application, the users see a single virtual server, which provides a secure environment that the user can customize and manage for optimal application performance.
The Ease of Managed Cloud Hosting
For all the benefits and power of cloud hosting, the day-to-day management of cloud hosting requires time and effort on the part of agency staff. While cloud hosting does solve problems for users, the dev agency continues to dedicate man-hours and funds to take care of the application hosting for their clients.
A managed cloud hosting provider adds its own layer on top of the server provided by the cloud IaaS provider. Through platform automation, the layer takes care of most of the server management tasks. As a result, the digital agency only has to provide server and application details and the managed hosting provider takes care of server provisioning, application setup, and ongoing server maintenance tasks.
It's easy to see how much value (in terms of time saved and level of services available to the clients) managed cloud hosting adds for dev agencies. In particular, managed cloud hosting impacts the following operations and requirements of the dev agencies.
How Fronty Converts Images to HTML and Provides Clients With Website Hosting
If you still haven't, know that with Fronty you can have a website by just uploading an image so our AI will build it through the image to HTML converter in a few minutes. As well as it will allow you to go live with the hosting service attach a custom domain and many many other advantages.