Top 10 Websites To Get Free Mockups For Your Design Projects
Mar 31, 2022 6712 seen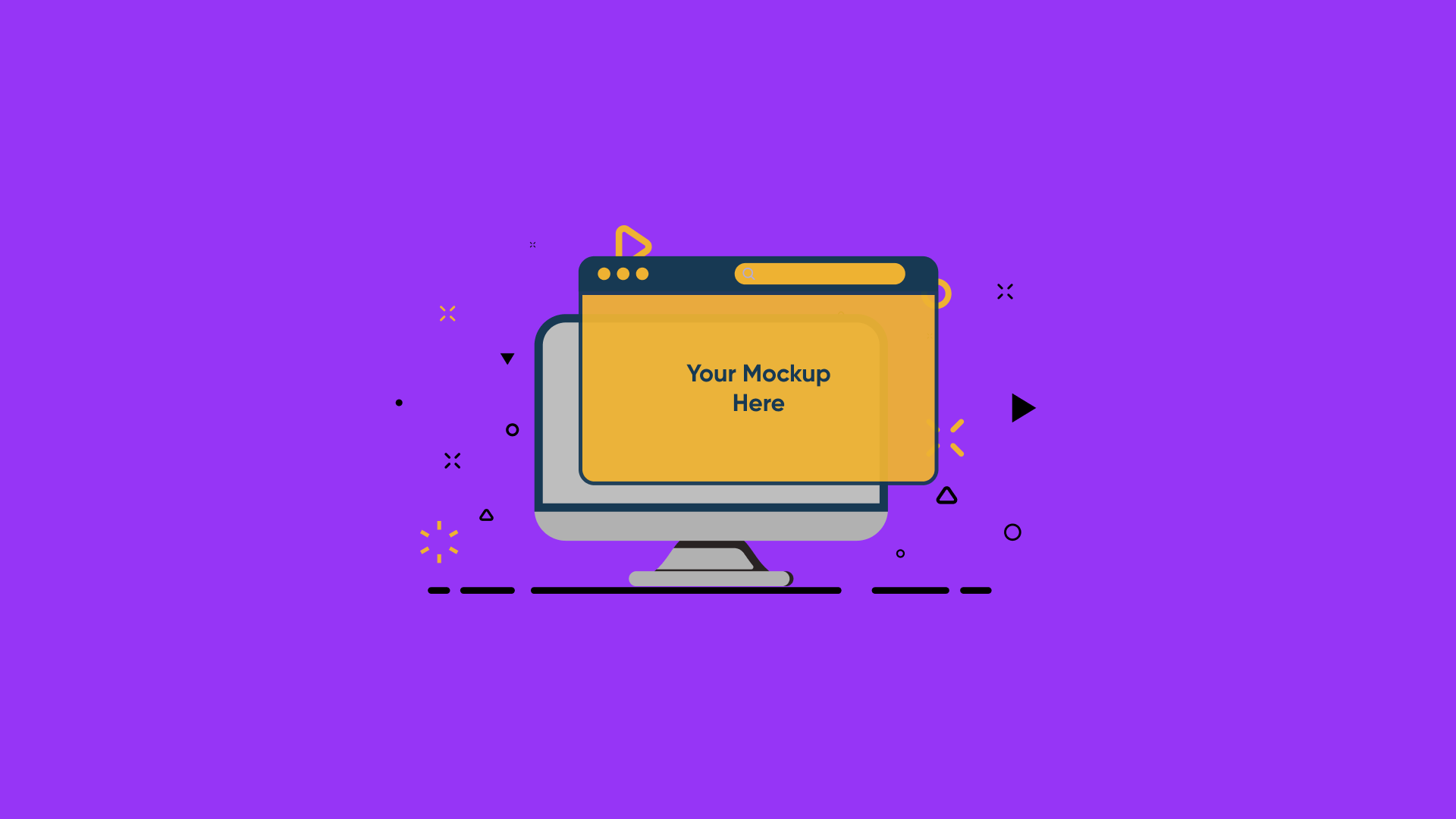 What Are Mockups and How To Use Them?
One of the most infuriating aspects of being a designer is spending valuable time on dull, repetitive tasks. For example, fiddling around in Photoshop or Sketch to create a mockup of your designs on an iPhone or T-shirt is not the best use of your creative brain. With this in mind, many apps have sprung up to streamline the process and remove the work from it. It's no surprise that ready-made mockups are ideal for enhancing and displaying design work. Finding the proper free mockup templates for designers, on the other hand, can be difficult, especially if they are on a tight deadline.
To alleviate the burden of searching for design resources, we've compiled a list of the top ten websites with free mockups for designers. Mockup templates are ideal for directly displaying your design on the appropriate medium. Whether it's an iPhone or an iPad, an Apple Watch or a MacBook, a T-Shirt or a massive billboard, you'll find suitable free mockups among these resources.

Mckups.com is a curated collection of free PSD mockups handcrafted by the most talented designers. They offer photorealistic free mockups to help you present your designs, websites, and other projects beautifully. They also have a particular category with high-demand face mask mockups. The site has an attractive interface and a quick search. Each freebie includes a preview, a brief description, and a link to the download page.
Smartmockups is one of the best online mockup generators available, with a new visual gallery featuring stunning mockups in all categories. Smartmockups' library contains over 8000 mockups, with approximately 300 new ones added each month. The mockups of technology include operating systems such as iOS and Android and devices such as smartphones, desktops, laptops, tablets, watches, and more.

Placeit allows you to convert your designs into mockups and demo videos in seconds, with no need for Photoshop – guaranteed. The wide variety of images allows you to create your unique marketing collateral, whether for iPhone mockups, iPad mockups, or any other device mockup you require.
Mockuuups is a free desktop app for macOS and Windows that allows you to quickly create beautiful product mockups, marketing materials, and visual content for social media and blog posts. Drag and drop your product screenshot, and Mockuuups Studio will do the rest.
Pixel Buddha provides various free resources for personal and commercial use, such as software, web, apps, templates, and themes. All of the mockup PSD templates featured there are created with smart objects, making the work quick and easy.
Anthony Wood, the creative director of Shillington, founded House of Mockups as a creative community. It's an excellent resource for finding new and inspiring mockups, both paid and free, that will impress clients with their photographic realism. These include everything from lifestyle ice cream tubs to cafe windows, digital subway billboards, and vintage cassette tapes.
Pixeden was founded to provide a one-stop-shop for all tools that modern designers might require in their day-to-day work. They provide you with paid and free graphic, web, and design resources.
Mockup Maison claims to make it simple to showcase your designs, improve presentations, and use social media. This is a resource with many mockups available for purchase and download. Select a collection and begin putting together your displays. The entire package can be purchased for $1,549, representing a 61% savings.
Pixelsurplus is not only a premium product resource for designers, but it also has a lovely collection of free PSD mockups. Cards, packaging, stationery, devices, and other items are available for free.
Shotsnapp allows you to create stunning device mockups for your app or website design. You can change the background's size and color and add a drop shadow. Choose from various templates for mobile phones, tablets, laptops, and smartwatches, all entirely free. Distribute it everywhere.