Top 7 Graphic Design Tools
Jan 13, 2022 6647 seen



Graphic Design Existing Tools
Professionals in graphic design develop visual information to communicate messages. Designers apply visual hierarchy and page layout approaches to fulfill the individual needs of users and focus on the logic of showing pieces in interactive designs to optimize the user experience. Companies can use graphic design to advertise and sell items through advertising, websites can use infographics to transmit complicated information in a digestible fashion, and corporations can use branding to build an identity, among other things.
Designers can now choose from a number of design tool options, including open-source platforms, now that the playing field has been leveled. Graphic design software is no longer limited to Windows or Mac OS X. Many have iOS and Android mobile apps, as well as support for Linux and Chrome OS. Choosing the best graphic design software can be difficult due to the dizzying array of editing tools available.
So let's discuss t
he best graphic design tools in 2022.
1. Adobe Illustrator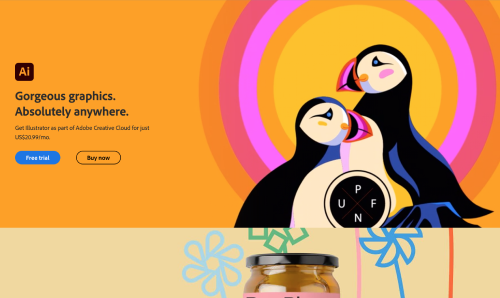 Adobe Illustrator is the industry standard for creating professionally designed logos, artwork, infographics, icons, and much more. You can start with a freehand sketch and work your way up to a vector image that is scalable to any size.
Adobe Illustrator provides a seven-day free trial, but you must first provide a credit card. If you choose the annual plan, paid monthly, the cost is $20.99 per month. Otherwise, the monthly plan will cost you $31.49 per month. It's costly in either case. Adobe Illustrator, on the other hand, is one of those products that will keep you learning new things all the time, even if it isn't the most user-friendly software available.
2. Affinity Designer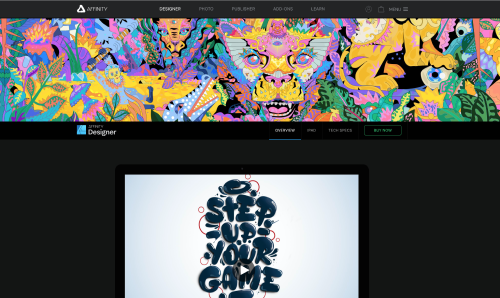 Affinity Designer is a tool that is an excellent choice for novice graphic designers due to its intuitive user interface
It's a worthy rival to Adobe Illustrator, offering a similar set of design tools as well as new user-friendly features. It's a good fit for people who want a low-cost option without sacrificing functionality.
Affinity Designer has a 1,000,000 percent zoom, putting it squarely in the CAD category. If that's too fine a resolution for you, you can adjust the levels to your liking. Another notable feature is its version history. Because you can go back up to 8,000 steps, it's an excellent choice for working with clients. That, combined with the zoom, puts you in charge of revisions.
3. CorelDraw Graphics Suite.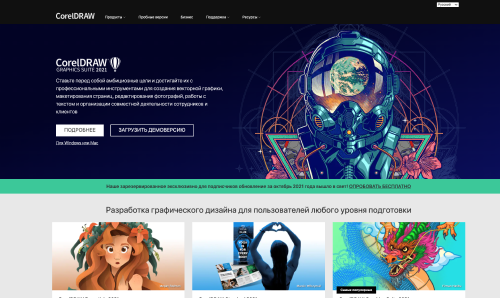 CorelDraw Graphics Suite has many advanced capabilities. It also has a very user-friendly interface.
It is a collection of programs that allow for advanced editing. It's Corel's online digital collection, where registered users can access thousands of high-resolution pictures and digital images. Corel offers three payment options for consumers who want to purchase the software as well as pay for frequent upgrades.
4. Xara Designer Pro X.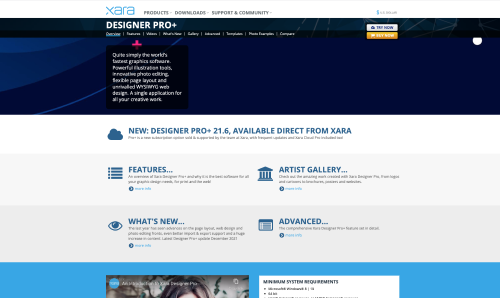 Xara has a number of advanced features and tools that can be used to create advanced design aspects. The software is commonly used to create graphics, edit images, and create web pages for web and print design solutions.
Designers can zoom up to 25,000 percent and use direct action tools to complete jobs faster with this time-saving and easy feature. It also allows for quick drag-and-drop placement of any item on the page.
It provides customers with a simple option to incorporate creativity while also providing speedier performance. It also provides users with endless redo and undoes options, allowing them to make numerous changes. Xara is one of the most advanced and quickest vector rendering engines available. This enables it to produce more complex graphic designs more quickly.
5. Procreate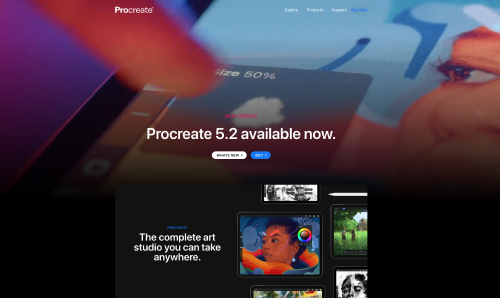 Procreate bills itself as a full-fledged art studio designed specifically for the iPad and Apple Pencil. There is no free trial or version available, and it is a one-time purchase. You immediately dive into its vast library of templates, fonts, and customizable brushes. You can also import your favorite Photoshop images into the app. The designers went above and beyond to make it user-friendly.
One of its distinguishing characteristics is its ability to work in 3D and preview it in real-time in AR. Procreate is a great place to start if you've ever wanted to try your hand at animation. The app, on the other hand, contains so many tools and functions that beginners may find it overwhelming. If you select one type of brush, you will be presented with a number of options.
6. Adobe Photoshop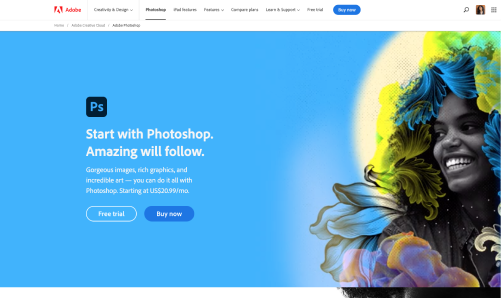 Adobe Photoshop has long been the desktop publishing industry standard. It is a popular choice among graphic designers for good reason. Its collection of image editing tools caters to everyone from the novice to the expert, with a user-friendly interface and a wealth of well-written tutorials. You have complete control over the graphic design software, from the canvas size to the artistic filter.
Photoshop, like Adobe Illustrator, provides a seven-day free trial. Surprisingly, Photoshop and Adobe Lightroom are less expensive. Photoshop trial includes 100 GB of cloud storage, while Lightroom trial includes 1 TB. Adobe Fresco, its paint application, and Adobe Spark, its storytelling program, provide additional functionality. The collaboration between the programs is exceptional.
7. Gravit Designer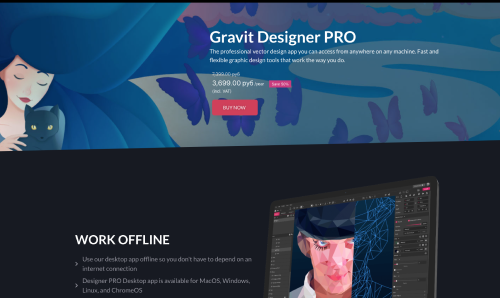 Gravit Designer is a vector illustration program as well as a GNU image manipulation program. Gravit Designer's best feature is how customizable and user-friendly it is, as its HTML-based program is compatible with the majority of platforms. Gravit Designer's free plan includes 500 MB of cloud storage, while the pro version includes unlimited storage.
Gravit Designer supports RGB color space, with HSB and CMYK support available at the pro level. You can work with touch-enabled devices and work offline with the pro version. The pro plan includes the ability to export at up to 300 dpi, making it more useful for print work. Gravit Designers' pro version also includes the ability to assign reviewer and approval roles.