5 Logo Design Trends in 2021
Jun 17, 2021 6593 seen



What is a Logo?
A good logo shows what the company does and what the brand values. In other words, logo design is about creating the perfect visual brand for a company. Along with differentiating your business, a good logo also provides your client with important information about your company: it can communicate the industry in which you operate, the services you provide, your target audience, and your brand values. For example, a company might use schematic images in its logo to show that it is in the software industry. Or they can use a specific color to communicate their commitment to green/environment.
In this article, you can find the most common logo design trends in 2021.
Stained glass

Simplistic geometry

Pristine symmetry

Modernized symbolism

Static motion
1. Stained Glass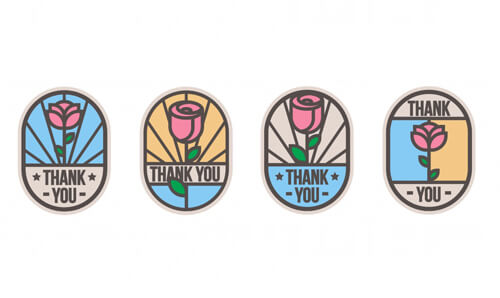 For modern design, splitting images into shards of solid color gives conventional concepts a touch of abstractness. Stained glass is also associated with holiness, which has its origins in the medieval church. It is probably no coincidence that this logo trend is so often used in combination with beautiful nature views. After spending most of the year inside, we can expect our fragile ecosystem to be blessed with 2021 stained glass logo designs.
2. Simplistic Geometry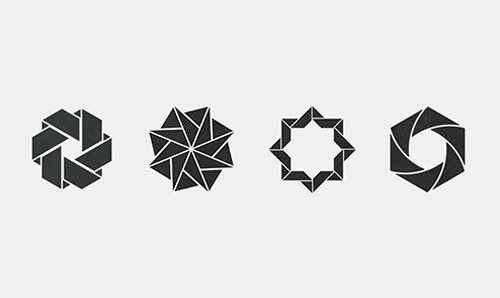 Shapes are the building blocks of images. But while primitive shapes like triangles, squares, and circles often disappear after they have laid the foundation, the strength lies in their sheer simplicity. The designers of 2021 harness this power by creating logos that are composed of simple lines and shapes. Strict adherence to minimalism in form gives these logos the look of calculated restraint, allowing them to exercise their liberties elsewhere, such as in richly saturated colors.
3. Pristine Symmetry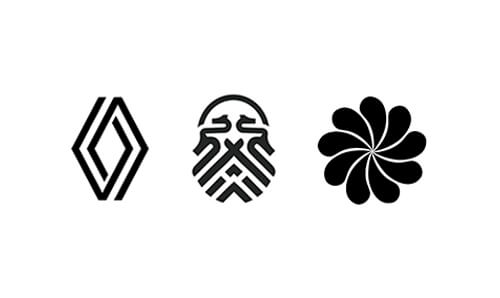 Consistency and predictability might seem synonymous with redundancy, symmetrical design is all about strength. They remind us of buildings that, no matter how tall and complex they are, are designed to stand their ground, and they achieve this through perfect symmetrical balance.
4. Modernized Symbolism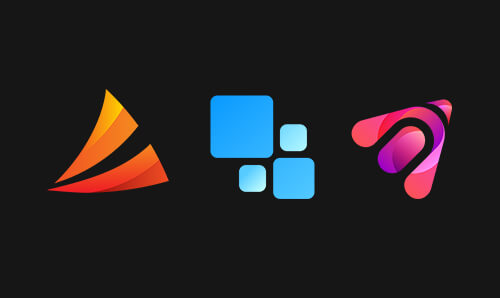 Usually, a logo aims to create its own unique symbolic language, but in 2021, designers will channel the power of ancient symbols. The effect is to link commonly accepted classic virtues to the vision of an aspiring brand. These symbolic
logos carry the promise of revelation
.
5. Static Motion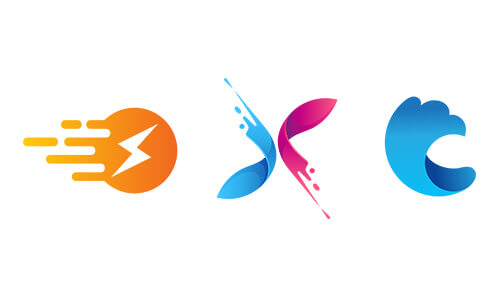 In recent years, we have seen explosive growth in the popularity of animated logos. While technology has provided the means for these impressive visual advances, 2021 logo designers are challenging themselves by creating movement within stationary logos. This means an increase in the number of motion indicators, liquid forms, particle splashes, and lines of action.