Artificial Intelligence Tools for Designers
Jul 21, 2021 9861 seen



For Graphic Designers & Photographers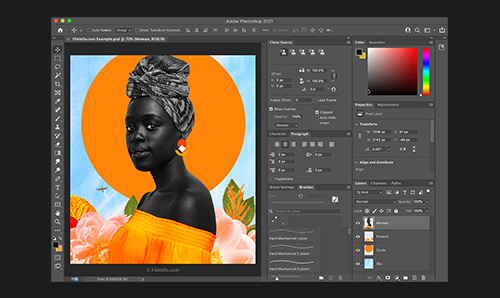 For graphic design, editing, and photography artists, AI can help provide more power and take resources to the next level in less time.
Adobe Photoshop users can leverage the power of neural filters, an artificial intelligence feature that allows artists to make complex adjustments to highly detailed images in seconds. Using the smart portrait function, you can take pictures and experiment with the natural blending of facial characteristics, including gaze direction, subject position, and lighting angles. No need to manually edit for hours, you can do it by dragging the slider.
Impeccable quality images are another important part of the creative process for image creators. AI Enhance Images in Adobe Lightroom delivers this using machine learning for sharpening and image quality, up to 5x faster on NVIDIA RTX graphics cards.
For 3D Designers & Illustrators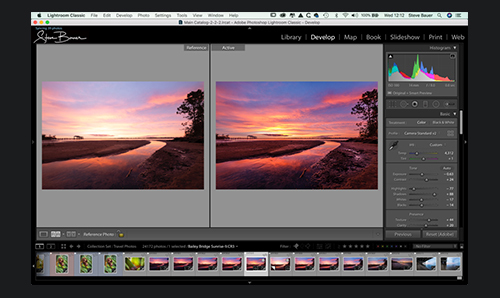 3D creatives now have access to tools to speed up the rendering process and optimize their finished creations.
It shouldn't take forever to create massive 3D scenes with the power of Blender's AI noise reduction. Noise reduction is the process that predicts how your final image will look based on partial renders when projected in the viewport.
This gives creators the time and support to try out new ideas and quickly make changes, knowing what the rendering will be like.
For Filmmakers & Editors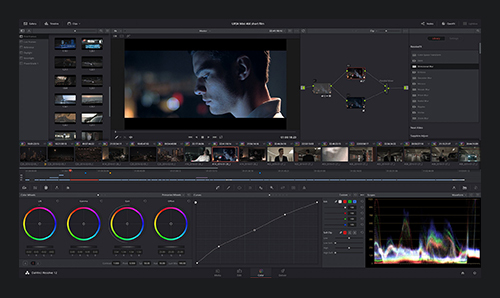 For filmmakers who are ready to stop cutting film and go straight to editing and exporting, there are AI tools to support Blackmagic Design DaVinci Resolve 17 editing workflows.
Magic Mask uses Artificial Intelligence and DaVinci's neural engine to automatically create masks for entire people or individual functions, so they don't have to be painstakingly removed manually.
Meanwhile, Smart Reframe quickly edits 16: 9 HD or Ultra HD footage into square or vertical versions, detecting and tracking objects to keep them in the frame.
Scene cut detection analyzes the content on the edit timeline and automatically applies blade edits to isolate each scene, so editors don't have to painstakingly apply edits individually, saving a lot of valuable time.
Adobe Premiere Pro fans have similar artificial intelligence tools, including scene edit detection, which is optimized by NVIDIA GPUs to detect and mark cuts in video files to eliminate lengthy manual editing sessions. Auto Reframe helps further support the editing process by automatically keeping important parts of your shot in the frame while reformatting the aspect ratio to your desired size on social media.