Top 10 Robotics Trends for 2022
Oct 19, 2021 9615 seen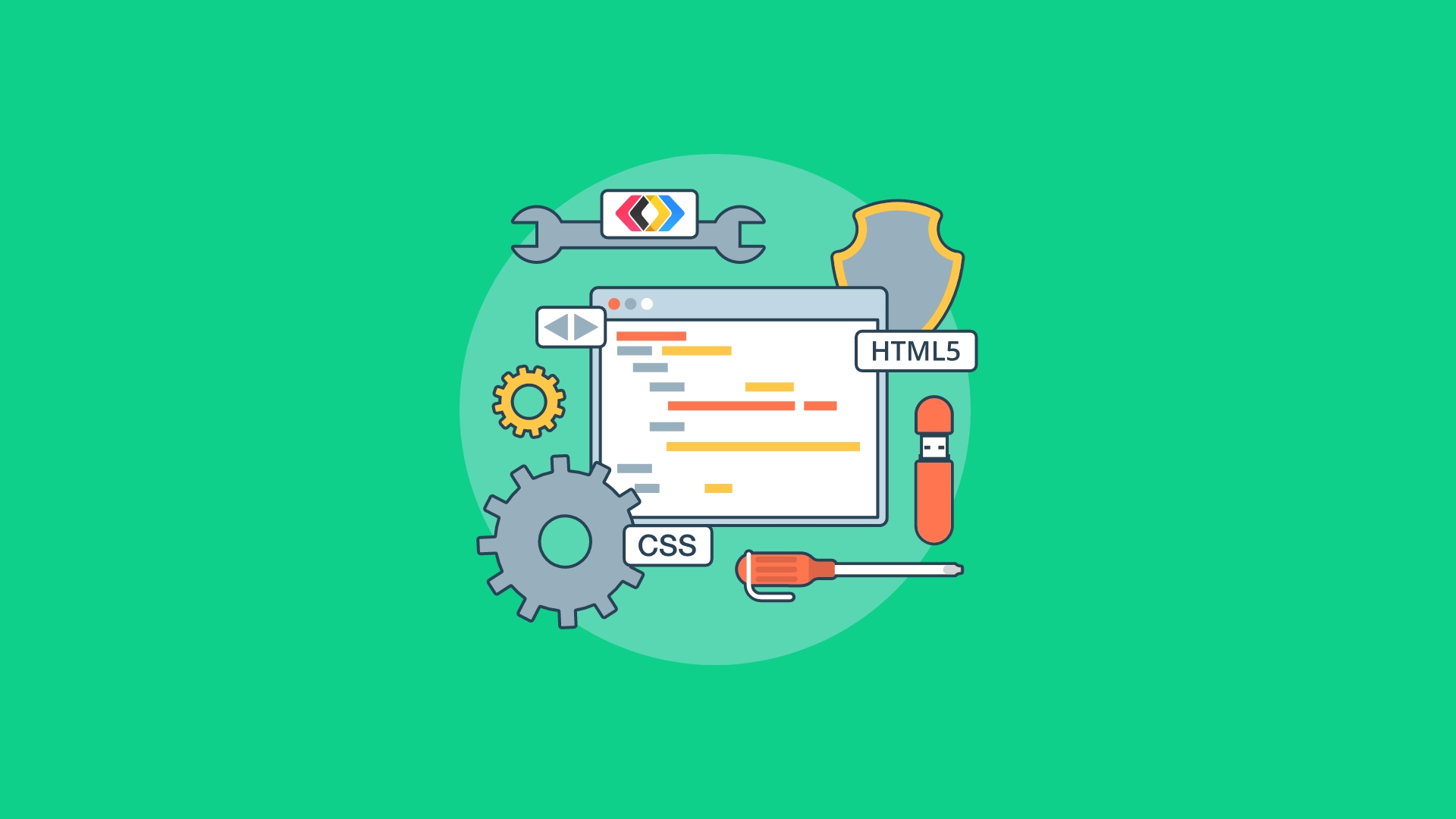 Robotics in 2022
By 2022, robotics trends and forecasts will improve the global technology industry. The pandemic presented both challenges and opportunities for logistics and supermarket robotics companies. Unexpected supply chain pressures and product shortages have highlighted the need to improve supply chain efficiency. Various industries have also suffered from labor shortages caused by health and safety regulations. The lessons learned in 2021 can be applied to the goals and trends of the robotics industry in 2022.
Here, you can find some trends and predictions in the robotic industry for 2022.
1. Rise in AI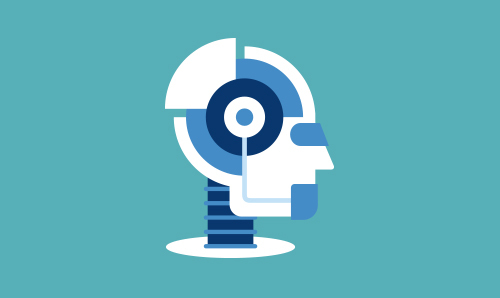 Artificial intelligence is an important aspect of the robotics industry. When robotics is at its peak, Artificial Intelligence trends will also be in the process of improving the efficiency and effectiveness of robots. From supply chain to warehousing, automotive to agriculture, it will be everywhere. As AI advances in many industries, traditional robotics programming will continue to evolve. Various functions can be added to robotics using AI or machine learning to improve their efficiency and effectiveness. AI and robotics will continue to evolve in industries such as healthcare, agriculture, automotive, warehousing, and supply chain management, to name a few. To assist with robots and automation, artificial intelligence is already being created.
2. Smart Factories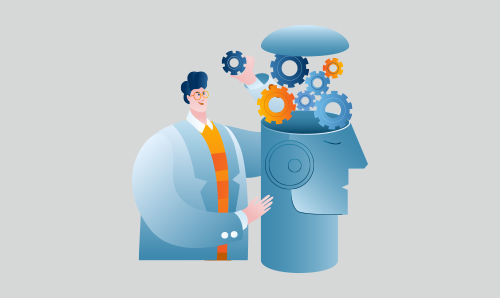 As robots get smarter, so will the industries in which they are used, such as manufacturing and distribution. Industrial robotics and automated solutions will help assembly lines, and smart factories will become commonplace.As a result, we can expect operations to be faster, more efficient, and more accurate with fewer inconsistencies. Robots and Autonomous Mobile Robots (AMR) will interact in the future without requiring less maintenance and human intervention. Smart factories are the future of robotics, which will be more efficient, faster and more accurate.
3. Adoption Of Agile Robotics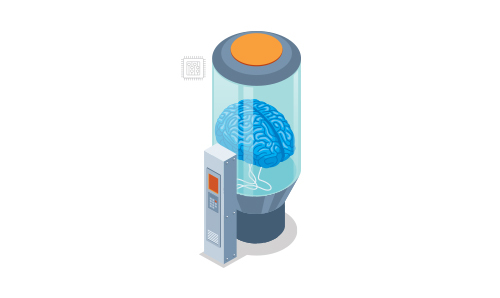 Retailers and consumers will use robotics and automation in an ever-changing world. This will help set things in motion when assembling items. Users will also be able to stack products on pallets and control the quality in the warehouse. With the rise in COVID-19 infection rates and staff shortages in many food processing plants, the inclusion of robots and automation has become one of the main decisions in the food industry. This allows for the ever-changing landscape of the food industry. Due to supply chain restrictions and labor shortages, it will rise as the use of robotics grows in the consumer, retail, and food and beverage sectors. Robotics helps firms that need to bake, assemble or pack products because robots have a wide range of motion. This can help employees avoid burns, accidents, and muscle strain. They are also used for food inspection and sanitization. Robotics helps palletize products, check quality and distribute packaging in warehouses.
4. Cobots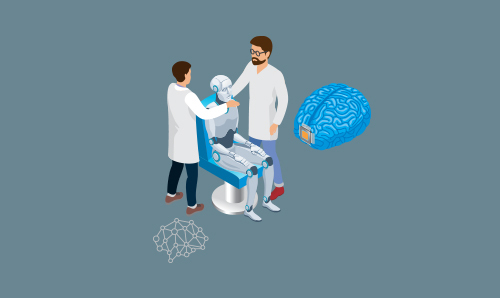 In 2022, there may be collaborative bots or cobots that electrical engineers and robots will work on. It is one of the most popular developments in robotics and electrical engineering. This will allow robots to work together with humans to achieve effective results. Cobots also detect changes through their software and sensors, keeping people safe. These robots are designed to work safely and efficiently with humans without any health or safety restrictions. These bots can instantly detect changes in their work environment using powerful sensors and software (as well as things like tools at the end of the arm), allowing them to respond as needed, keeping people safe. With the latest advancements in programmable software, the industry is projected to grow substantially by 2025.
5. Next-Generation Robotic Technology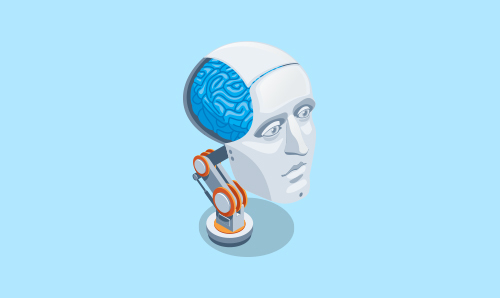 Each new technological advance will eventually be incorporated into new designs and models of robotics and automation systems. For example, recent technological advances are already playing a large role in robotic systems and equipment. 3D sensors, ultrasound technology and infrared cameras are just a few of the technology options available.
6. Labor Shortages and Robotics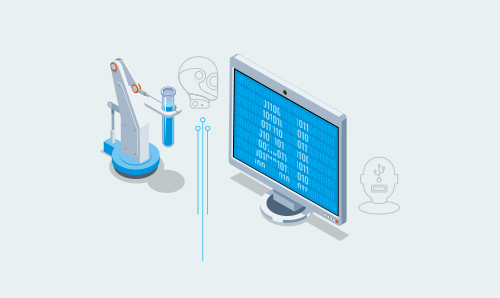 During the COVID-19 pandemic, it became apparent that robots and automation were a safe means for manufacturers to keep employees socially isolated while continuing to work when restrictions were imposed or infection rates increased. In many countries, the working population continues to age and retire, in addition to the labor shortages experienced during the pandemic. While some of these professions will not be replaced by robotics, there will be more jobs in the coming years that could be replaced by automation and robotics. Retail and consumer goods manufacturing are two other areas where labor shortages are an issue.
7. AI to Provoke the Contact-Less Experiences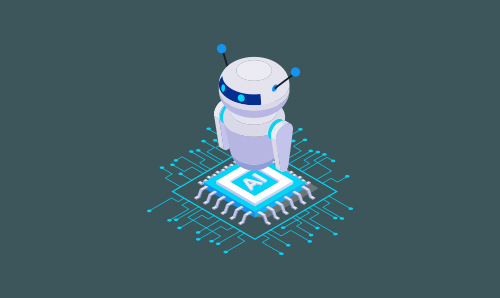 In 2022, the most important prediction for artificial intelligence is contactless service. Some important lessons were learned from the pandemic scenario, such as contactless shopping, working from remote locations and social distancing, among others. As a result, a look at AI-based technologies will favor contactless technologies. For example, some stores may allow shoppers to shop using self-purchase methods such as virtual footprint, scanning, and price tag verification. Optical Character Recognition (OCR) devices make direct payments. Document scanners collected information about guests without the need for document exchange or physical interaction.
8. Robotic Process Automation Mechanism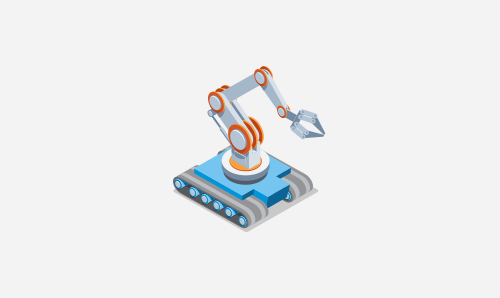 This RPA engine initiates the automation of repetitive actions. It has been shown to have higher growth rates in 2022. In the field of artificial intelligence, it was predicted that the flow this year will be greater than this year. For example, in the healthcare industry, RPA is used to automate several processes, including billing, inventory management, and appointment scheduling. The company implemented RPA to improve the employee experience by freeing them from boring tasks and allowing them to focus on what they do best. In conclusion, RPA-Process is expected to become one of the standard business technologies by 2022.
9. Learning Through Reinforcement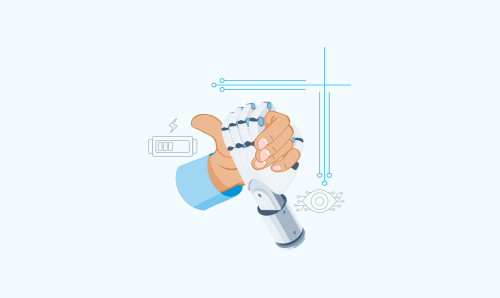 Reinforcement learning has been shown to be effective in the creation of a wide range of real-time applications. This reinforcement learning is used in a robotics course or in an agile artificial intelligence course. This knowledge will help to correct and give answers to real situations.
10. New Media Preparation Technologies
Ongoing developments in artificial intelligence models, new algorithms and growing tools to create disinformation using automated generated pots, fake content and deep fake video content. This concept is not equivalent to real world concepts. Generative Artificial intelligence is being used by large enterprises to create 3D and 2D images in the marketing industry to describe a product and represent a brand. This approach will help in providing high quality customer support through visual representations based on the amount of interest.